Rabiot and De Ligt are Barcelona's transfer priorities for 2019
The club are working out their strategy for the New Year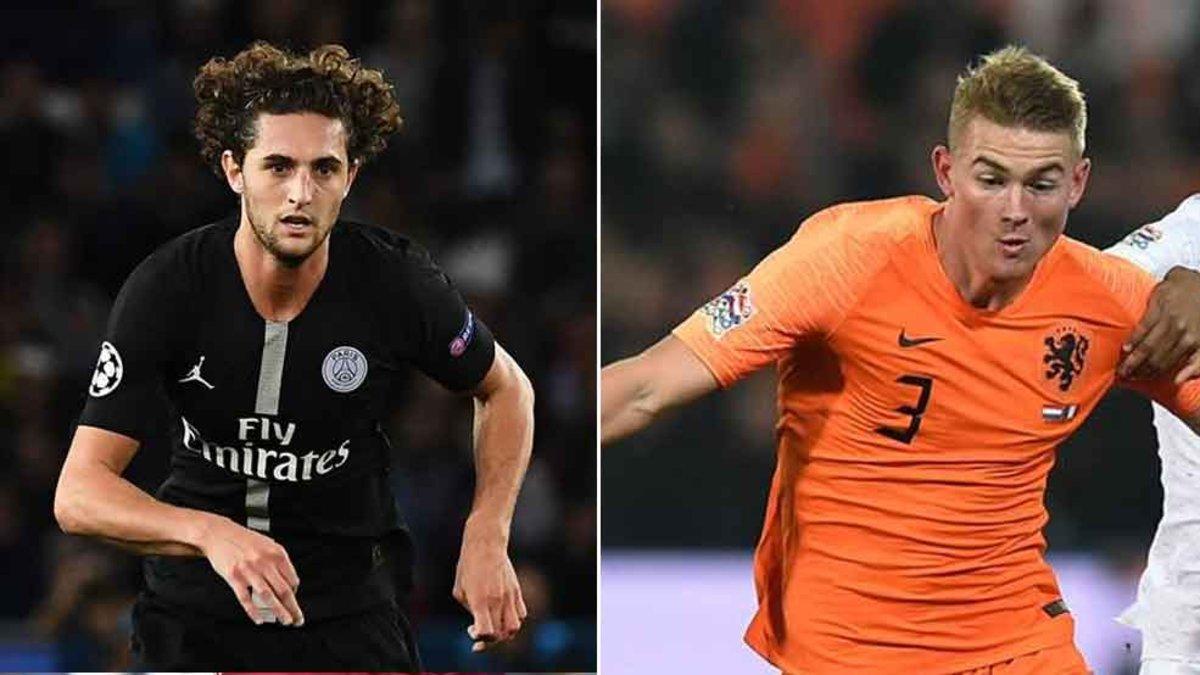 There's a consensus among Barcelona's signing committee. Two players top their list of priorities for next season and will monopolise the club's efforts in the coming months. The Catalan club are targetting France midfielder Adrien Rabiot and Dutch defender Matthijs de Ligt.
Rabiot and De Ligt are Barça's two priorities right now, but are not their only targets. The committee, headed by Pep Segura and Eric Abidal, are also looking at alternatives.
The club feel De Ligt is a centre-back with a huge career ahead of him. They also like the face he's a right-sided centre-back, considering they have three left footers at the moment (Umtiti, Lenglet and Vermaelen) and only Pique on the right. As for Pique, he turns 32 in February and a long-term replacement is essential.
COMPETITION
COMPETITION Barça know that signing De Ligt is likely to limit their chances of signing his compatriot and teammate Frenkie de Jong. They have to be aware that it will be difficult to sign both of Ajax's star players at the same time -- and that there's also a lot of competition when it comes to midfielder De Jong.
The Blaugrana expect to have to pay between 70 and 80 million to land De Ligt and believe it would take close to 100 million to snap up De Jong.
That's one of the reasons why they're focusing on Rabiot. The French midfielder is out of contract with Paris Saint-Germain in the summer and in January he is free to talk to other clubs.
The Catalan club have been following him for a while and are monitoring his contract negotiations with PSG. If he doesn't renew, Barça will offer him 10 million annually to join them for free next summer. A meeting is planned soon with his agent.