Nainggolan's move to Inter could close door on Rafinha return
If, as expected, Inter complete the signing of the Belgian it could have consequences for Barça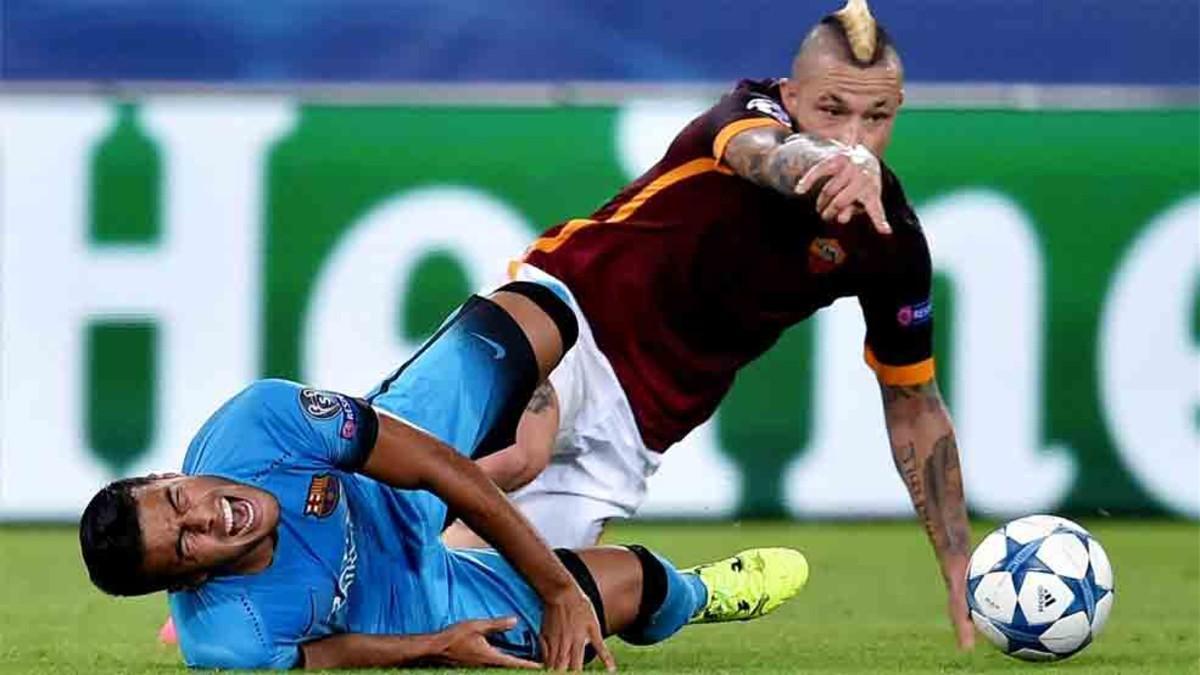 Roma midfielder Radja Nainggolan is close to completing a move to Inter Milan after the two clubs reached an agreement for the transfer of the Belgian.
Nainggolan will now undergo a medical with Inter before signing a contract with the club after being personally chosen by coach Luciano Spalletti to lead the club's new project.
The deal will have a knock-on effect for Barcelona, given Inter were expected to sign Rafinha from the club after having him on loan last season.
According to reports in Italy, the arrival of Nainggolan means the club will no longer move for Rafinha, who they had agreed an option to buy worth 35 million euros with Barça.
Rafinha was keen to return to the city of Milan but it now looks like he will not fulfil his dream.
INJURY
Once again, Nainggolan has got in his way. It was Nainggolan who injured Rafinha in a Champions League game between Barça and Roma, leaving the Brazil international sidelined for a number of months.
Now it looks like his move to Inter will block Rafinha's, who will instead return to Barcelona for preseason on July 11.