Barcelona seek a formula to sign Liverpool star Philippe Coutinho
His high wages could tip the balance inside the Blaugrana dressing room
The Premier League side would also able to hold out for a high transfer fee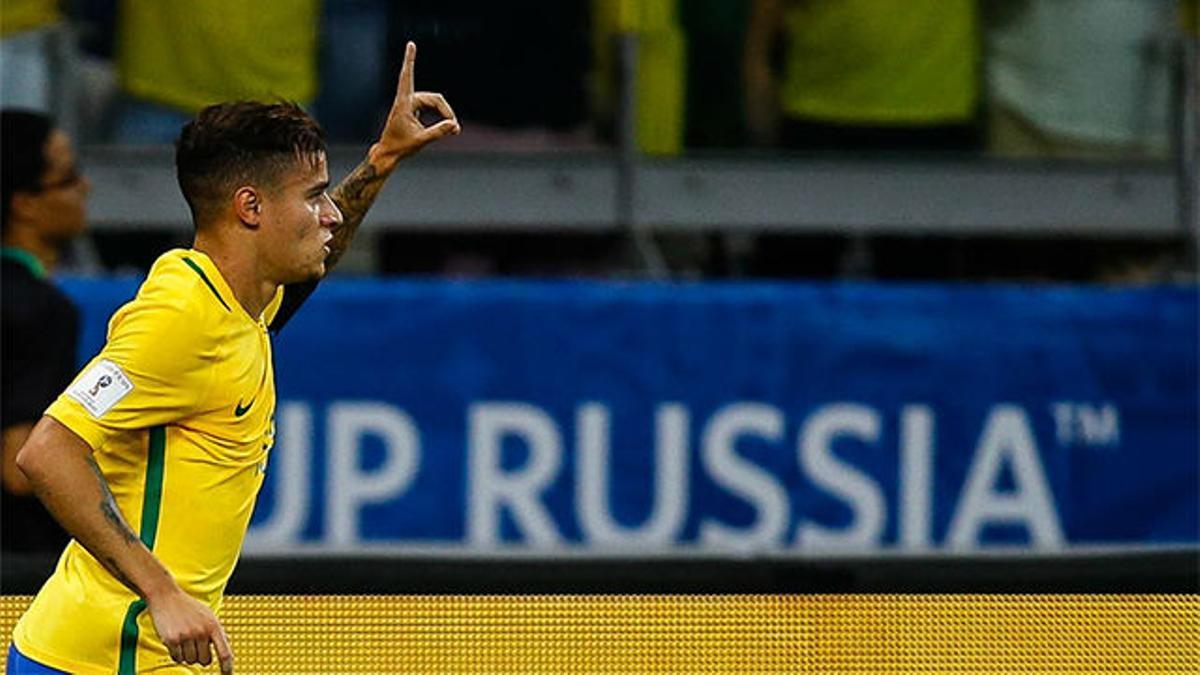 There are other priorities and right-back is where Barcelona will spend the most hours in the transfer market this summer, but it's not the only area they want to strengthen.
As well as looking to finally replace Dani Alves, Robert Fernandez has also spent time looking at other ways to evolve the squad. One of the names he's spent a lot of time thinking about is Liverpool's Coutinho.
The Brazilian would not be signed on a whim, which is how Robert described the arrival of Andre Gomes, but as a necessity: a player that can play wide or through the middle, with an attacking profile. No-one at the club doubts his talent or his ability to adapt to life at Camp Nou.
MONEY MATTERS
Coutinho recently renewed his contract with Liverpool until 2022, becoming the top paid player at the club (around five million euros annually). That is one of the big obstacles. Barça know their offer must be more than what the Premier League club pay. While they have the money to do so, it would situate the Brazilian among the top paid players at the club, along with Iniesta, Busquets and Pique -- just below the MSN. The club must be wary of fidning a formula which does not ruin the dressing room balance.
It's not an obstacle which can't be overcome, but all parties must study the situation carefully. His agent, Kia Joorabchian, is partners with Giuliano Bertolucci, who has become the person working with Barcelona. There have been meetings in the Catalan city to touch base on the minimum requirements of any potential deal.
LIVERPOOL STAR
Regardless of Coutinho's desire to move to Barça or not, though, he is owned by Liverpool until 2022. The English side have invested in him and he's their star player, not available for transfer. Jurgen Klopp's side do not want to lose him just months after tying him down to a contract renewal.
That's the other obstacle Barça need to overcome. In fact, the early signs are not hopeful for Barça. Liverpool put Coutinho on the same level as Luis Suarez when he left for Camp Nou, with Barça paying 80 million euros for the Uruguayan. That's an amount the Catalan side would not be willing to pay. But there are, perhaps, ways around it, such as to include players in the deal, for example.