Barcelona's operation to sign Philippe Coutinho is underway
The player wants to join the club but the Blaugrana know it will not be easy to pry him away
They would be more likely to sign him if they can sell one or two midfielders this summer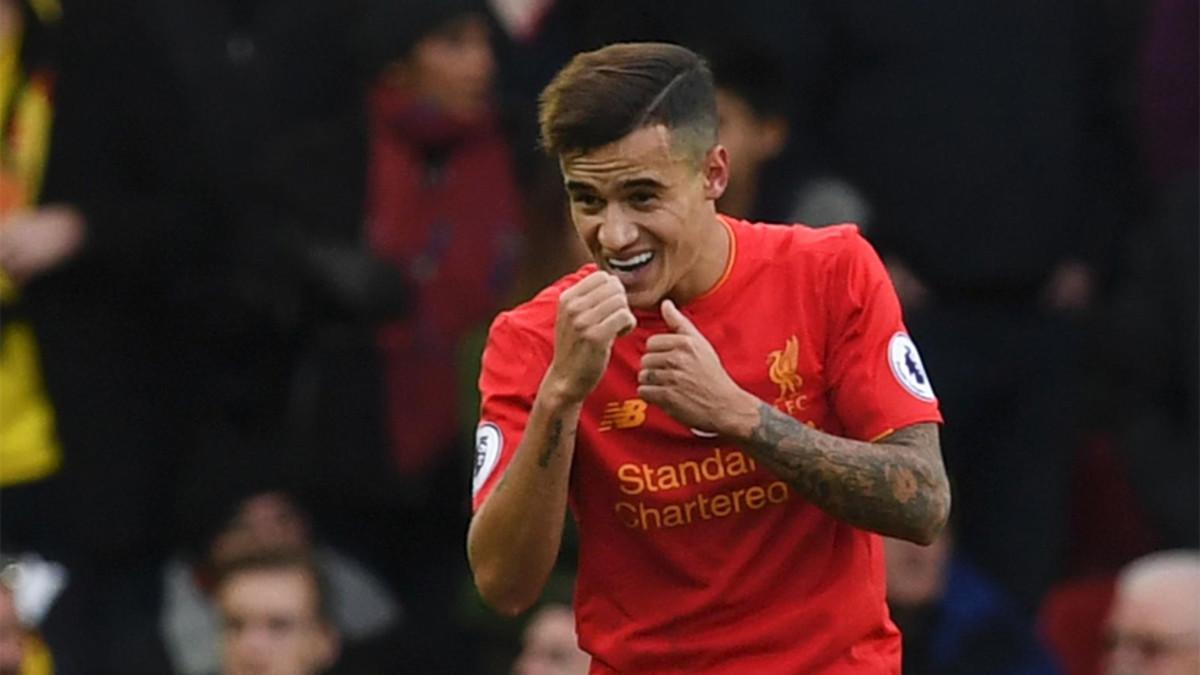 Barcelona have a clear priority, which is to sign a right-back this summer. But they are also considering making a strike on the market for a top level signing in midfield. Philippe Coutinho. The Brazilian has been on the Blaugrana agenda for a year, but the conditions haven't been right to sign him. Now, they are.
Courtinho would love to wear Barcelona colours and move to the Camp Nou, and however much Liverpool deny it, he can be bought this summer. He has shared an agent with Marquinhos for little over a year, Giuliano Bertolucci. He and his team have a good relationship with Barcelona and have mantained contact with them, visiting the club on various occasions.
Furthermore Blaugrana operatives in Brazil have met with them too, and recently. Coutinho has been on the table in these conversations. He is the player with the closest profile to what Barcelona want on the market at the moment. His quality is unquestionable, his team play would fit perfectly and his international experience makes him stand out too.
He understands at Liverpool it will be hard to fight for big titles and has received various important offers. One of those is from PSG, although the Brazilian isn't that interested. Coutinho would like to play for Barcelona - he was once at Espanyol on loan for six months and he has friends at the club. He knows this is his moment but the club know he can only come if they sell one or two central midfielders.