Aleix Vidal explains why he stayed at Barcelona
The player started on the right wing against Valencia in the cup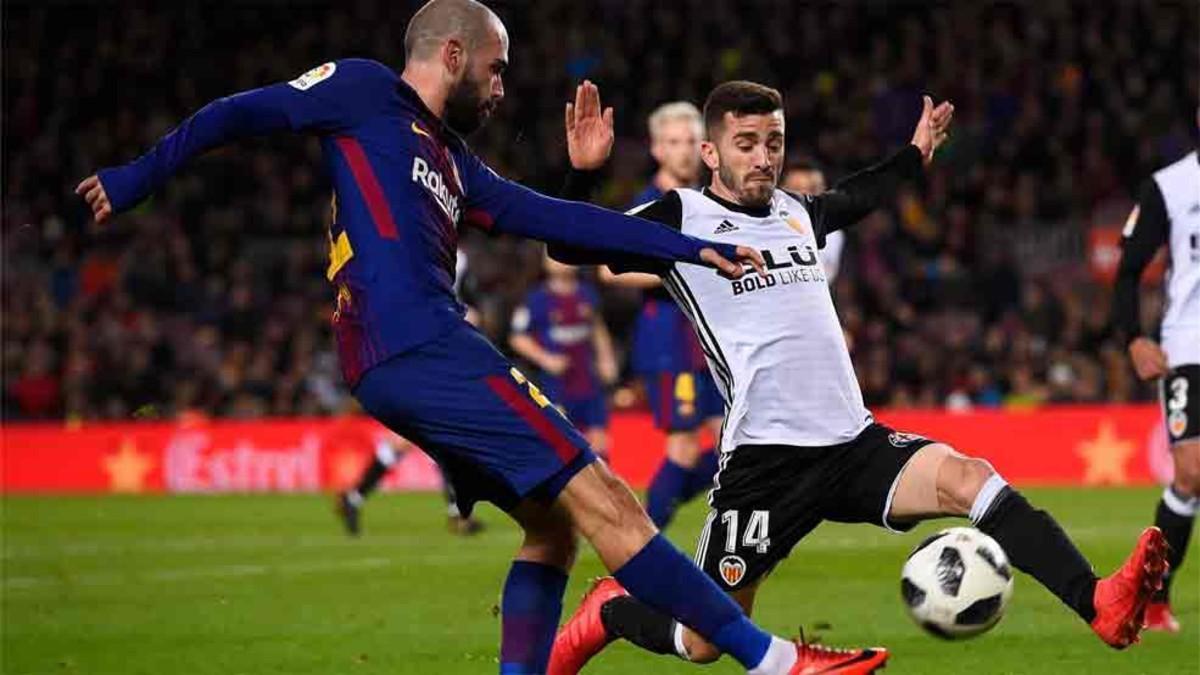 Aleix Vidal, who started against Valencia in the Copa del Rey semi-final first leg, spoke about his future and why he's still at Barcelona despite being strongly linked to a move away.
It was the first time he's spoken since the window shut on Wednesday night, and it was a window in which he was expected to leave.
"I'm conscious of the difficulty of playing here at Barcelona, but you will see that I have no problems, I do my job and everything is how it should be. It's always good to have minutes and have them trust you, but you have to trust yourself too.
"It's my natural position (RW), if I had to choose I'd pick winger. If I play at full-back, it's make-shift.
"I've had confidence since I arrived here. I give all I can day to day and if the coach is happy then great. You have to keep working, there's no alternative. Back yourself and don't listen to what the people say. You have to have a calm conscience about what you do and I have it.
"At no moment did I think about leaving. I'm fine here. There were lots of chances to go to various clubs, but I am here because the club made an effort to keep me."