The real (and surprising) reason for the divorce between Perez & Zidane
Zidane didn't want to sign Athletic goalkeeper Kepa
He felt it would hinder his son's progress at Madrid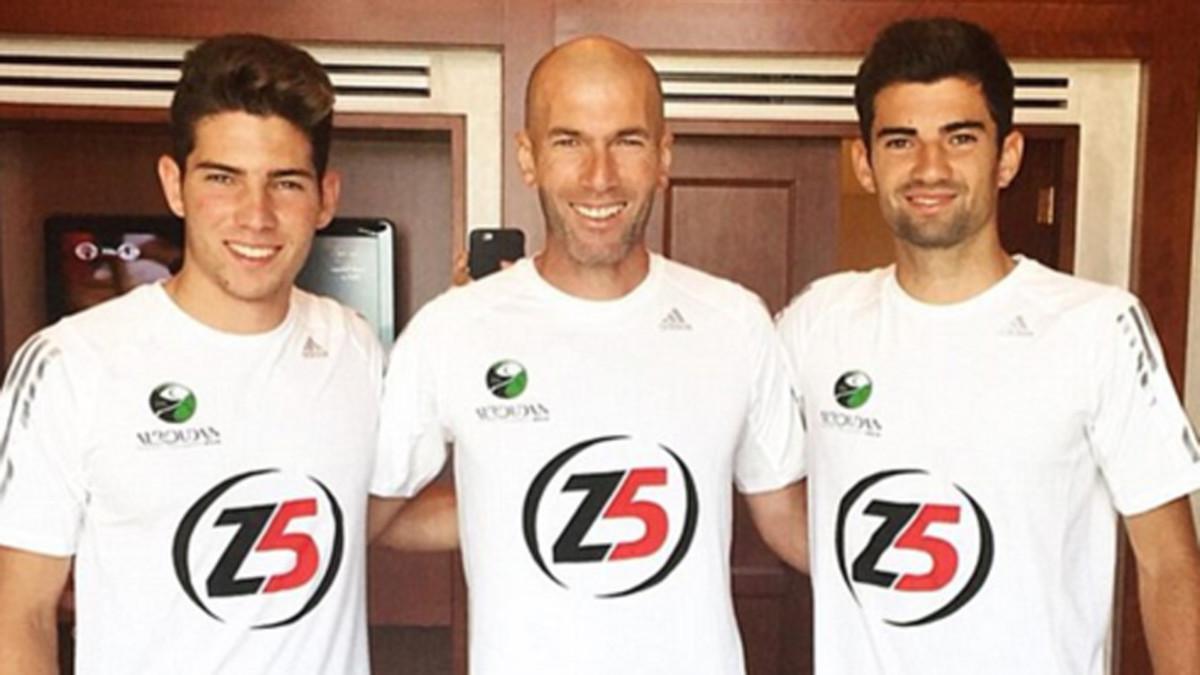 Last Friday, the day before Kings' Day, Florentino Perez met with Zinedine Zidane in his office. Real Madrid's general director, Jose Angel Sanchez, was also present. The reason for the meeting was to tell the French coach that the club had signed Athletic Club goalkeeper Kepa. The day after, in a news conference before the league game against Celta Vigo, the French coach exploded: "I don't need any goalkeeper." It was the definitive breakdown of the relationship between Zidane and the Madrid president.
Why does Zidane not want to sign a young and talented goalkeeper like Kepa? For a very personal reason: he fears the deal will hinder the progression of his son, Luca, who is currently Madrid's third stopper behind Keylor Navas and Kiko Casillas. Luca Zidane is 19 and has become well known on social media for a number of high profile errors in games with Castilla, Madrid's second team. Kepa, 23, is one of the best goalkeepers in Spain and has already debuted for the national team.
FAMILY FAVOURS
People at Real Madrid accuse Zidane of favouring his sons. He is protecting Luca by turning down the signing of Kepa, while Enzo was given more opportunities than he deserved, as has been proven since he left the club. In fact, Alaves, the club where he began the season, have already cut him loose, allowing him to move to Swiss side Lausanne.
The personal disagreement between Zidane and Perez over the signing of Kepa adds to the president's anger over the team's poor form in La Liga, where they find themselves 16 points back from leaders Barcelona. Depending on what happens in the Champions League game against Paris Saint-Germain, this crisis could end in divorce and the dismissal of the French coach.