Massimiliano Allegri the chosen man to replace Zidane
The Italian coach has long been linked with the Santiago Bernabeu bench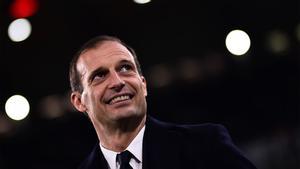 Real Madrid are in crisis and Zinedine Zidane is set to be the big victim of the situation. There's a lot of fear at the Bernabeu as the teams ridicules continues and Zidane could be sacked this week if they lose against Huesca, bottom of the table.
The man chosen to replace him is Massimiliano Allegri, who is waiting for Madrid's call. He has not trained since June 2019, the date that he did not accept Juventus's contract renewal offer.
At the Bernabeu they are desperate for a change in image of the team after their defeat by Levante. Losing to Alcoyano in the Copa del Rey did Zidane a lot of damage.
Allegri has been on Madrid's agenda for a lot of time, but they have never pounced for him. They preferred Mauricio Pochettino, but he signing for PSG has closed those doors.
Allegri would prefer to take the team over next season and start afresh but if they give him a big contract he may start now. In the short term it could be Raul Gonzalez, the B team gaffer.
LATEST EPISODE OF THE BEST FC BARCELONA PODCAST IN ENGLISH