Luka Modric tells Neymar: "We're waiting for you, eh!"
The Croatian spoke to the Brazilian during Sunday's friendly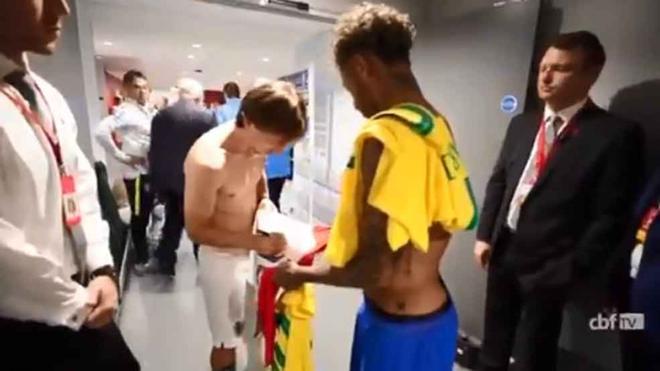 Luka Modric and Neymar, who were on opposite sides as Croatia and Brazil met at Anfield in Liverpool on Sunday, exchanged shirts after the game as the Real Madrid midfielder told the former Barcelona forward: "We're wating for you, eh!"
In a video published by the Confederación Brasileña de Fútbol (CBF), you can see Modric and Neymar outside the changing rooms swapping shirts and sharing a few words.
As Neymar was signing the Brazil shirt (before Modric did the same) you can here the Croatian say "We're waiting for you, eh" and the Brazilian responds with a smile.
Neymar returned from injury to score in Brazil's 2-0 win 99 days after he had got injuredp laying for Paris Saint-Germain.
His year in Paris has been dominated with rumours about his future and he's been strongly linked with a move to Real Madrid throughout the last few months.