Karim Benzema 'has given Saudi Arabia the nod'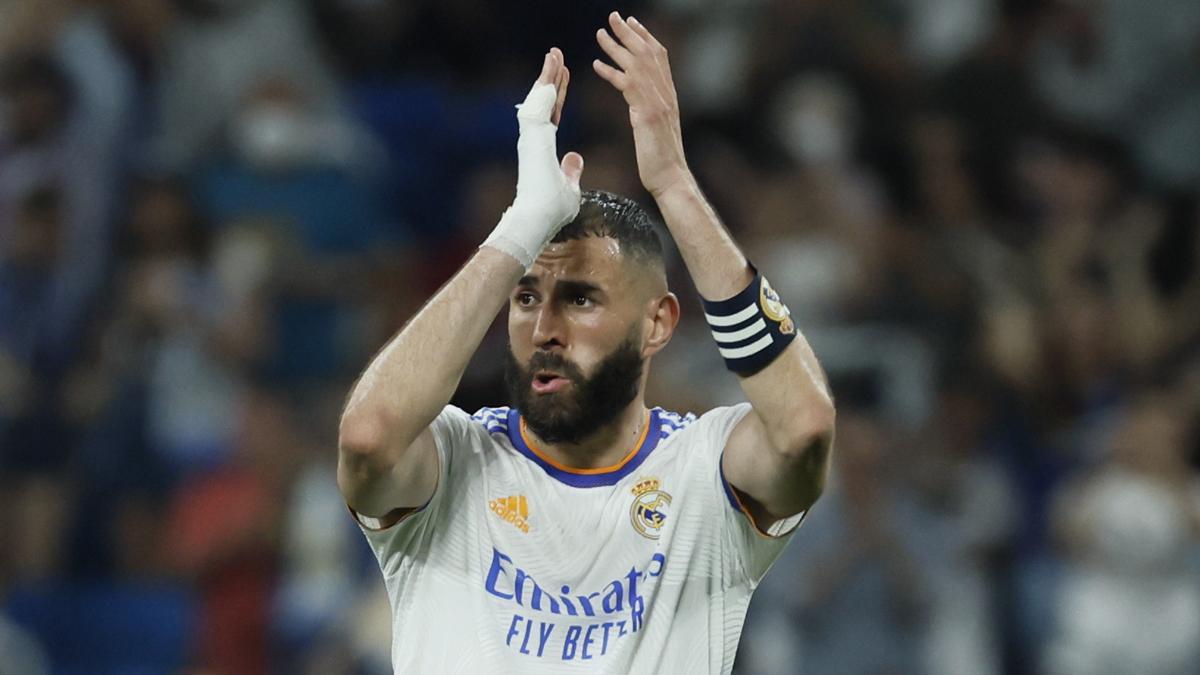 The French forward is set to leave Real Madrid and head to the money
Saudi Arabia's state television reported on Thursday that French striker Karim Benzema has accepted "a record offer" from club Al Ittihad, amid rumours of the Real Madrid attacker's departure for the Arab country.
According to sources at Saudi television station Al Ejbariya, Benzema "is a few steps away from signing a contract" for two seasons with Al Ittihad, a club that will make "a record " for the player, whose contract with Real Madrid expires at the end of June.
The network gave no further details of the deal or the Frenchman's alleged contract. This information was released on the same day that Benzema himself put a stop to rumours of joining a Saudi club and assured that he enjoys every day of his present, that "reality is not the internet" and that he maintains the excitement of "a child" on a daily basis at Real Madrid's sports complex.
"For the moment I'm here, I'm enjoying every day, I'm training well and there's a match this Sunday," he said after receiving the Marca Leyenda award. "Why am I going to talk about the future if I'm at Real Madrid? The internet talks and reality is not the internet", he added.
In addition, Benzema made clear the enthusiasm with which he goes to training every day with the Real Madrid team. "I'm proud of my work and I enjoy every training session at Madrid and every match. That's the most important thing, enjoying myself when I go to Valdebebas is not a job, the day it becomes a job I don't want it any more. I enjoy football like a child and in my head I'm still a child," he said.