Manchester United rule out Qatar trip due to Middle East tension
Solskjaer confirmed they were looking into winter break but have changed plans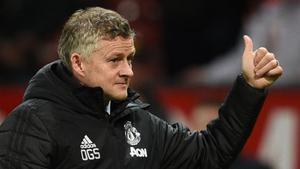 Manchester United have ruled out a winter training break in Qatar due to the tension in the Middle East after the United States ordered the killing of the Iranian general Qassem Suleiman.
In retaliation, Iran targetted several American military bases in Iraq and also accidentally shot down a Ukrainian passenger plane leaving Tehran airport.
United, how have time off in February due to the revamped Premier League schedule, were considering a trip to Qatar, but coach Ole Gunnar Solskjær says that will now not happen.
"If there is one thing that worries me, it's not on the football pitch; there are other things that will worry me more than football," he said.
"We were looking at the Middle East but that is definitely not going to happen. I am going to give them a few days off. I don't know where they will all scatter around but we will stay in Europe."