Zlatan Ibrahimovic announces that he's coming to Spain...
The Swedish striker is contracted to LA Galaxy until December 2019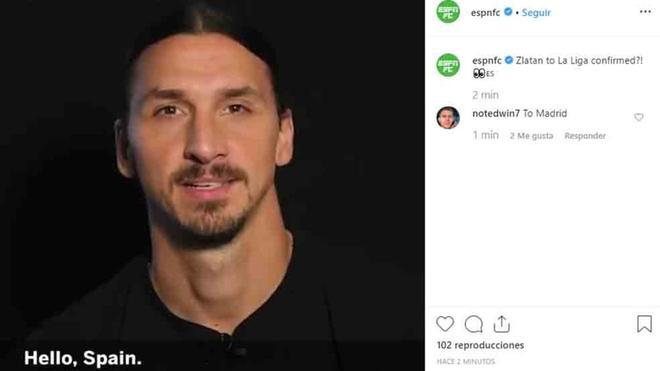 LA Galaxy striker Zlatan Ibrahimovic has announced that he is 'coming back' to Spain. The former Swedish international has uploaded a video to social media with the comment as the speculation increases over his future.
Everything suggests he will not extend his deal with the Galaxy, which runs until the end of the calendar year. He has been linked with AC Milan, Napoli and Manchester United, as well as South American clubs Boca Juniors and Flamengo.
However, Zlatan has suggested Spain could be his next destination: "Hola España, guess what? I am coming back."
The message could be read in many ways. It could suggest he's returning to La Liga, where he played for Barcelona in 2009/10, in the January transfer window.
A return to Barça is certainly not on the cards, but rivals Real Madrid could be in the market for a proven striker on a short-term basis in the new year. However, it may just be promotional...