This is how Goncalo Guedes move to Valencia currently stands
On Tuesday Peter Lim, Anil Murthy and Mateu Alemany flew to Paris in order to speak with PSG about securing a deal for the Portuguese winger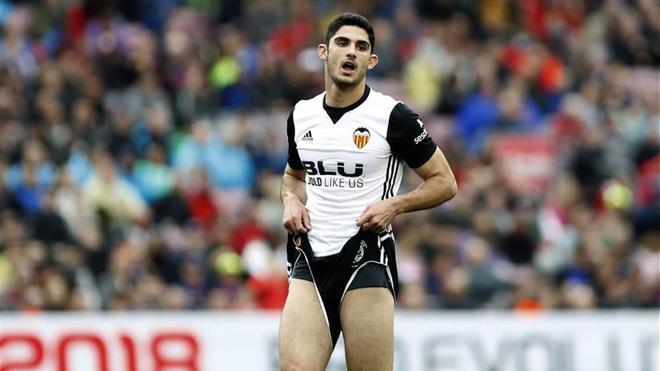 After Goncalo Guedes great season at Valencia last season, 'Los Che' want to convince PSG to let the player spend another season in LaLiga. The Valencians are offering various options to make their dream a reality and keep Guedes at Mestalla. The transfer looks difficult but the Spanish club are optimistic they'll be able to reach a positive conclusion with PSG.
This Tuesday Peter Lim, Anil Murthy and Mateu Alemany took a plane trip to Paris to meet with representatives from Paris Saint-Germain. The French club's stance is complicated by the fact they already have offers on the table from other clubs. Valencia, however, remain confident they will be able to secure a deal.
the player's preference
An agreement wasn't reached in the meeting but Guedes stance is key and it appears that could work in Valencia's favour. The French club are well aware that the Portuguese international doesn't want to return to Paris and would prefer to play at Valencia. After all the movements in the last 48 hours, since Valencia chiefs met with Peter Lim and Jorge Mendes in Turin, the Spanish club are confident Guedes will be working under Marcelino again next season.
the Lim factor
The deal might be possible but it won't be easy. It never has been. However Peter Lim's determination to make this transfer a reality, regardless of how difficult it appears, is what Valencia are counting on. Valencia have placed all their cards on the table and have offered the chance to sign the player permanently, with future variables making the deal more enticing to PSG. Another option is to loan the player for another season but to include an option to buy for Valencia at the end of it.