Barcelona better rivals Real Madrid in La Liga television income
The Catalan club received 146,2 million euros for last season
Madrid, Atletico, Athletic and Valencia completed the top five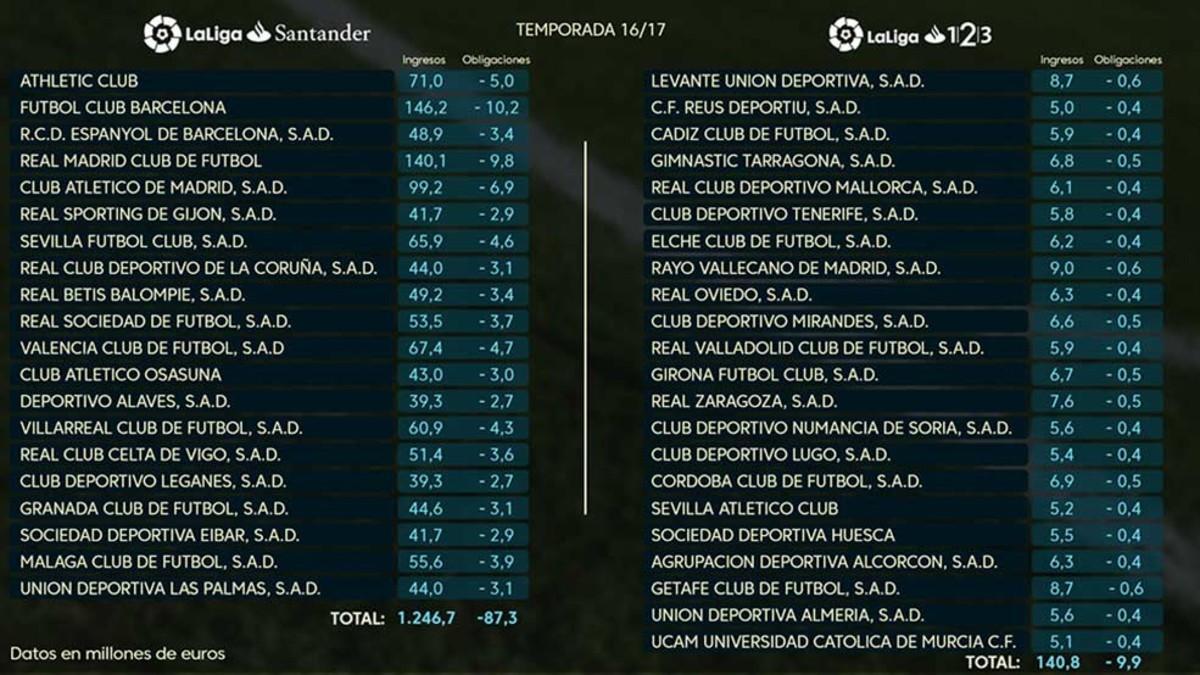 Barcelona, with more than 146 million euros, earned more in television income last season than Real Madrid. Despite missing out on the title, in a report published by La Liga, the Blaugrana were the top earners through TV rights in Spain.
La Liga shared out a total of 1.246 billion euros in television rights for the 2016-17 season. Elsewhere, the clubs in the second division divided a pot worth a total of 140.8m euros. Rayo Vallecano, with nine million euros, were the biggest earners in the second tier.
TOP EARNERS
Barça led the way in La Liga with 146.2m euros, They were followed by Real Madrid (140.1m), Atletico Madrid (99.2m), Athletic (71m) and Valencia (67.4m), The difference between Barça and Madrid is 6.1m.
The distribution of the funds takes into accound various factores. One part, 50 percent in La Liga, is shared out equally amont the clubs, while another part depends on results obtained in the last five seasons and a third part is based on number of subscribers, viewers and television audiences.
Espanyol, with nearly 49m, were 11th in La Liga, while Girona earned just 6.7m in the second division as they won promotion.