Copa America 2020 draw: Argentina to open against Chile in Buenos Aires
Conmebol revealed a new format for next summer's finals in Argentina and Colombia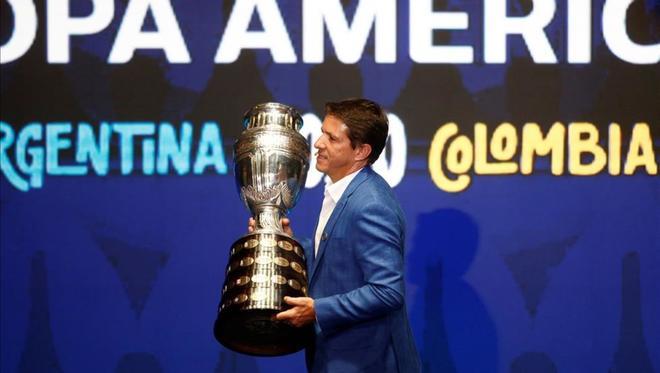 Hosts Argentina will open the Copa America 2020 against Chile in Buenos Aires, with co-hosts Colombia facing Ecuador in Bogota a day later.
Tuesday's draw in Cartagena saw the two groups defined. The South Zone group will be played by six teams in Argentine, while the North Zone group will see the other six teams compete in Colombia.
Lionel Messi's Argentina kick-off against Chile at Monumental in Buenos Aires on June 12, while Colombia open on June 13 at El Campin in Bogota.
The Copa America will have 38 games among the 12 teams: the 10 regulars from the continent plus two guests. Qatar have been invited back again, with Australia also taking part this time around.
There will be two groups of six, with each team playing five games, with four teams from each group progressing to the quarterfinals.
The groups are:
North zone: Colombia, Brasil, Venezuela, Ecuador, Peru and Catar
South zone: Chile, Uruguay, Argentina, Paraguay, Bolivia and Australia.