Haaland on his future: "175 million is too much money for one player"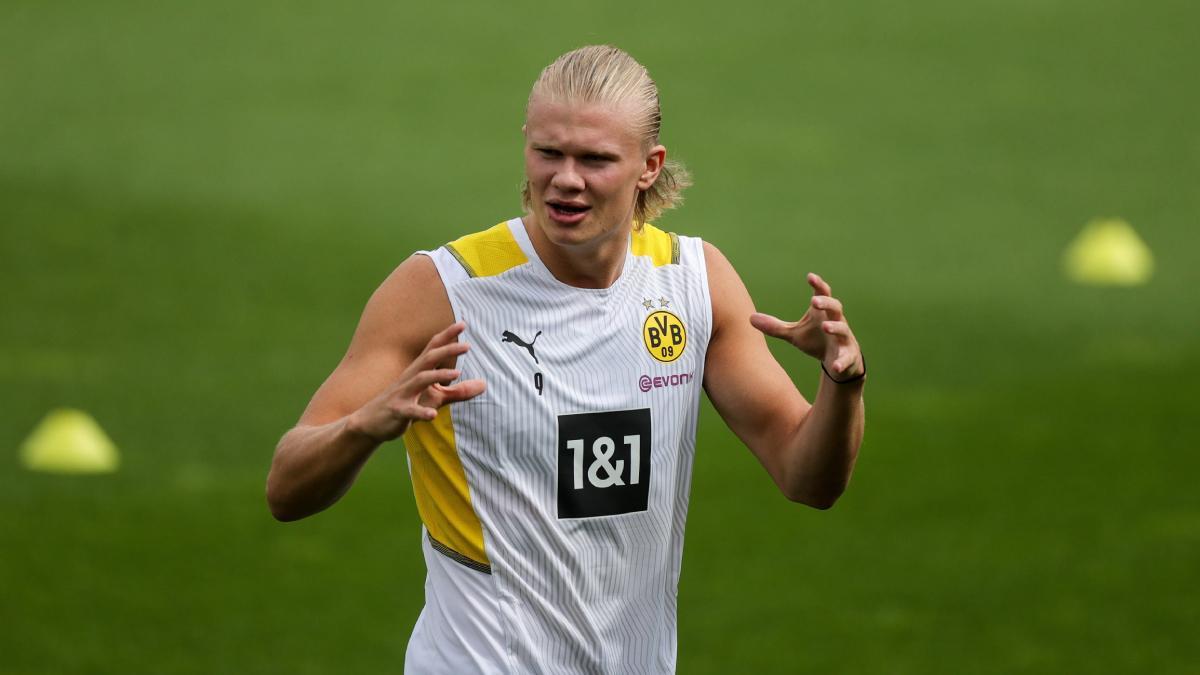 The striker suggested that he will stay at Borussia Dortmund this season
It seems clear that Erling Haaland will leave Borussia Dortmund sooner rather than later, as he would be able to command a salary that is almost as high as Dortmund's entire wage cap. What remains to be seen is when he will make the move to a new team. This transfer looks like happening next summer, with the player suggesting that he will remain at Dortmund for the 2021-22 campaign.
The young striker has finally broken his silence on rumours about a move. Talking from a pre-season training camp, he said: "Prior to yesterday, I hadn't spoken to my agent for a whole month. There's your answer. I hope that they [reports of a €175 million price tag] are just rumours, because it's too much money for one player".
The Norwegian forward went even further: "Firstly, I have three years left on my contract. I'm enjoying my time here. Of course, the trophy [last season's German cup] was important because I want to win silverware".
Everything seems to suggest that Haaland will remain at Borussia Dortmund for another season. For a transfer to take place this summer, Dortmund would ask for around 175 million euros. If he waits one more year, however, a clause would become activated in his contract that would allow him to leave for 75 million euros.