Valverde: "Malcom's adaptation to Barça is going really well"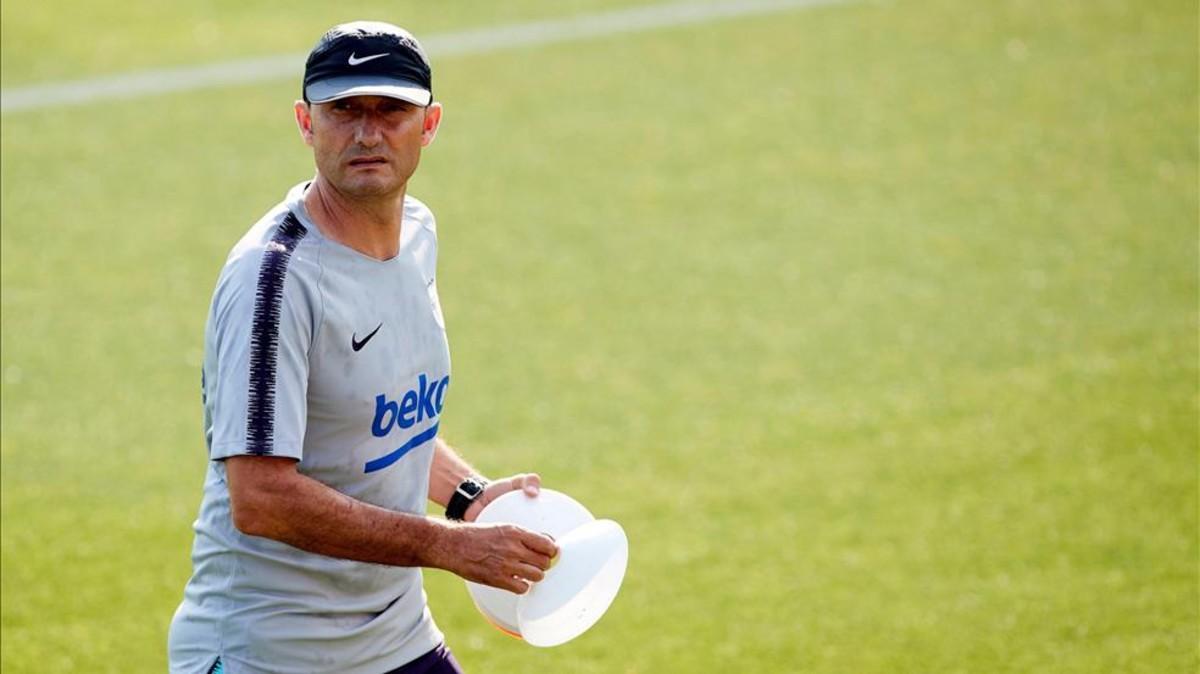 The coach praised the work of the academy players again, as well as being pleased with the first 75 minutes of the match against Roma
Ernesto Valverde took the positives from the preseason defeat to Roma. He said this at his press conference: "We played well aside from the last 15 minutes. We dominated the match for the other 75. Even when the youngsters were out there, we dominated proceedings and had chances to make it 3-1. We'd all like to win but we're heading down the right path."
Valverde also had some positive words for Malcom, who got his first start - and goal - since making the move to Barcelona. "He's a player that works well with our style, he's always looking to come inside. He's rapid and has a good shot on him. We're happy with how quickly he's adapting. We're seeing things which indicate he could offer something different during the season."
The coach's faith in the Barça's youngsters appears to be a common theme too. Valverde took a lot of the academy players on this US tour with him. "This is all part of their learning curve. It's normal that they were a little overwhelmed when Roma took control of the match at the end. You learn a lot from the moments in which you suffer. My idea is that the players from the first team learn how to play together. This is why later on (in the match) all the youngsters played together."
The style of football at Barça is indisputable. "We're a team which plays a certain way for a long time now. We need to control the majority of matches and be a team which always looks to attack and score," concluded Valverde.