PSG are willing to pay 90 million for Ivan Rakitic
The French club has asked for permission to speak with the player before making an official offer to Barcelona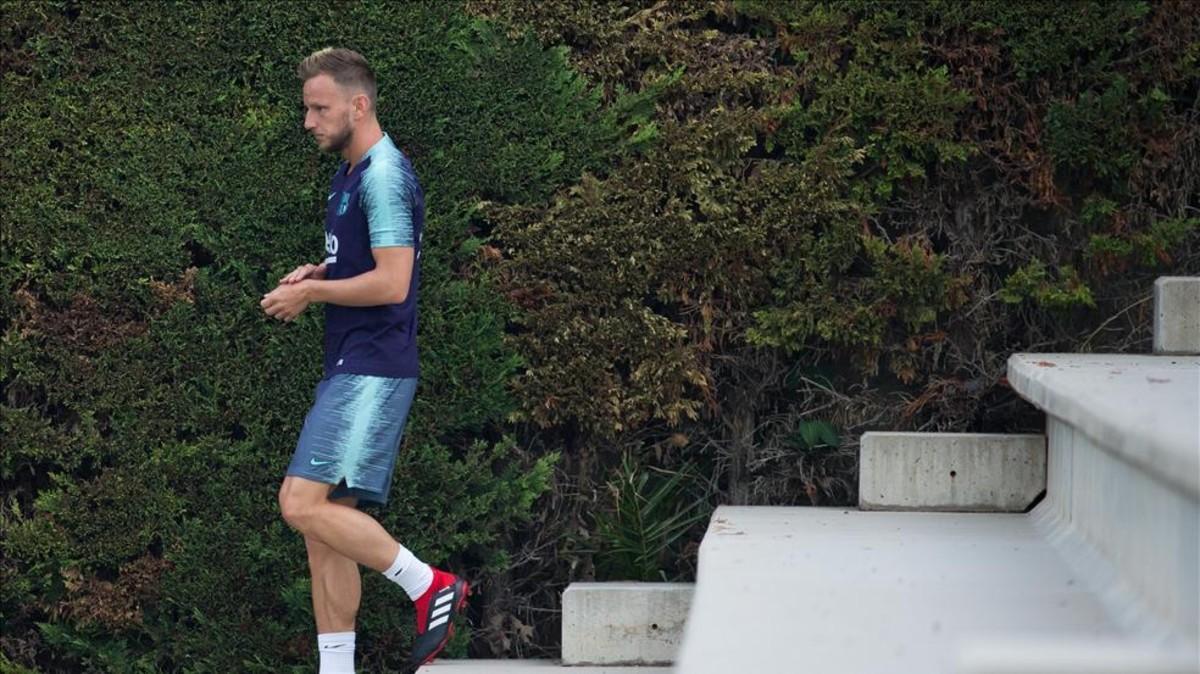 PSG have been circling the market in the last two weeks but they've finally asked Barça to begin negotiations over a transfer for Ivan Rakitic. The French champions are ready to present an offer close to €90m - his buyout clause is €120m - and want to speak with the player to see if they can reach an agreement with him. This is happening.
The sporting department at PSG haven't made a move until now as they want to see the willingness to do a deal from all sides. During the summer there were other names on the table but PSG believe they could convince both Barça and Rakitic a deal is the best option available. After spending 10 days pondering a move, trying to gain a reaction from either the club or the player, PSG will now back up their interest with a firm bid.
There's no question that this would be a complicated deal to get over the deal but there's a chance an agreement could be reached early next week. That leaves time for a move to be finalised as the window doesn't close until Friday in Spain.
PSG are willing to offer a high sum for Rakitic but won't go up to his buyout clause. They feel a bid of around €90m is fair and they must first convince the player to switch Barcelona for Paris. PSG are certain that a transfer can only happen if Rakitic gives the 'OK'. The Croatian, up until now, has been reluctant to leave the club but it all depends on what they'll be able to offer him.
Rakitic already knows, via his agent, that Barça won't offer him a new contract to make him stay. Not now or any time during the contract he signed last year. Barcelona are delighted with his performances but need to keep control of their wage bill and as such can't afford any more increases. It's clear that Rakitic's deal is going to look inferior compared to the other starting members of the team as they've all recently been handed new deals.
PSG hope they by offering to double Rakitic's wages that he might be tempted to join them. At Barça, they're hopeful that any forthcoming offer will be sufficient for a 30-year-old whose value is only going to decrease in the coming years. Both Barça and the player must now make a difficult decision. There's a lot of money at stake and Barcelona will need to sign someone else if the transfer is completed. Everything depends on these negotiations.