Ousmane Dembele's 'secret' passions as he recovers from injury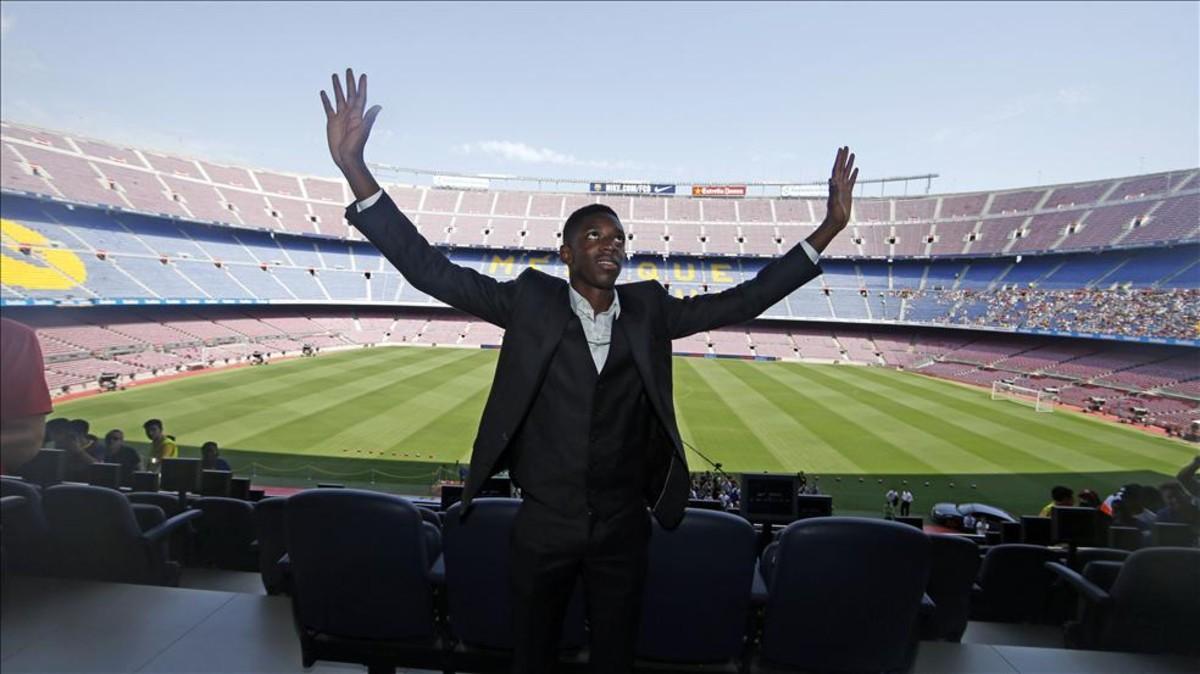 The French forward has around another three months out of action
In the meantime, he's having to find ways to fill his days
What would a 20-year-old kid to when he has to spend almost three weeks without moving in a hotel room? Well, what you or I would think is more or less what Ousmane Dembele is doing. One week after being operated on in Finland, the French forward is 'killing' the hours of boredom with hobbies outside of football. What are these hobbies? Well, there aren't many surprises: video games, television series, music and films.
As for video games, Mario Kart on the Nintendo is in pole position. The racing game is famous around the world and is a big favourite among the Barcelona squad. In fact, there's a competition ran by Gerard Pique and Sergio Busquets. The arrival of Dembele, according to some, could de-throne more than one person... Now he's perfecting his tactics each day with his brother. Other games he plays are FIFA 2017 and NBA Live 18.
As for series, he's a fanatic of the Netflix show Narcos, which focuses on the drug trafficking in Colombia, specifically in Medellin and Cali. It is on to the third season. In addition, Dembele uses the series to help him learn Spanish.
In terms of music, he usually listens to the French group MHD, whose style is 'afro trap'. It's a type of rap which is a sensation in Paris. In fact, they have even dedicated a song to Real Madrid striker Karim Benzema.
Finally, Demeble loves action films, with Chuck Norris one of his biggest idols. He also likes the Fast and Furious films.
Dembele has also brought a large wardrobe to Barcelona, with his preferred brands Balmain, Ricoen and Dolcce Gabbanna.