Marc-Andre ter Stegen pushing to make the Clasico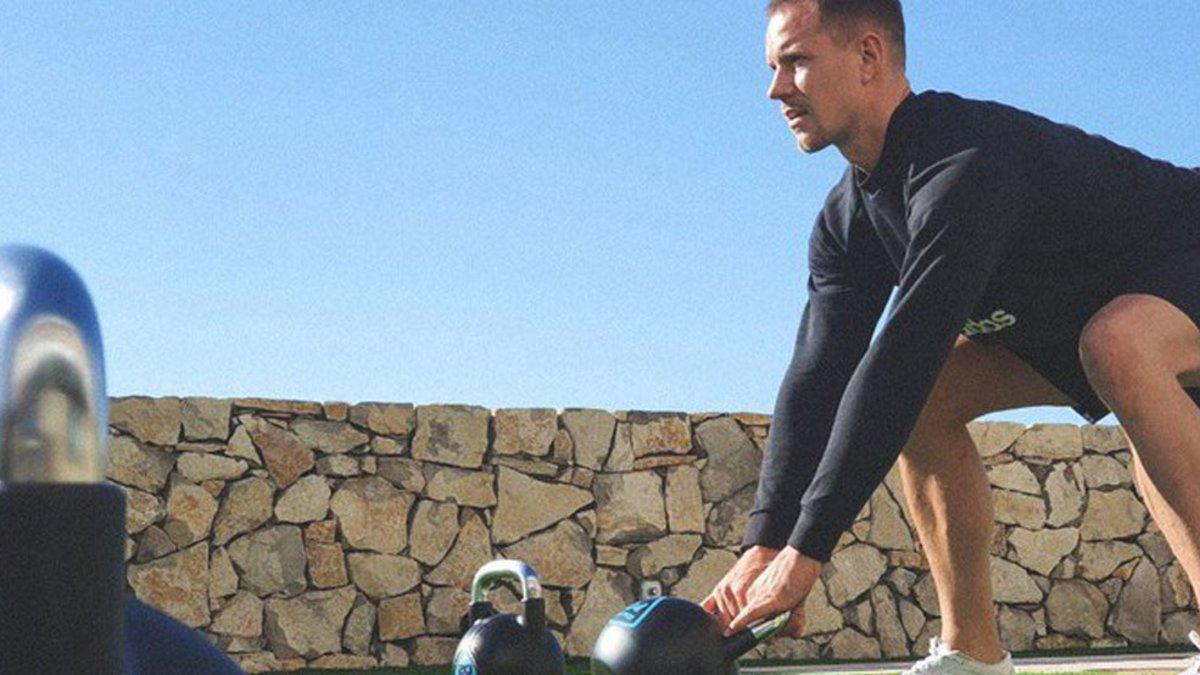 The player would love to feature in the match at Camp Nou on October 24
Marc-Andre ter Stegen is pushing as hard as he can to make it back for the Clasico on October 24 at Camp Nou. The German goalkeeper would love to face Real Madrid and he showed on social media how he is working at home to get ready for the game.
Ter Stegen had an operation on August 18 to deal with a knee issue. He was expected to be out for 2.5 months, so not appearing until November. However he's recovering well and wants to face Los Blancos.
The Barca stopper will have to see how he feels in training when he's back to see if he can make it or if it's better to wait.
His replacement Neto has done well in his stead at the start of the season, conceding just one goal in three league games. Ronald Koeman may choose to keep the Brazilian in goal for the Clasico instead of risking a Ter Stegen relapse.