Lucas Digne will be out injured for three weeks
He suffered an injury in the match against Colombia with France on March 23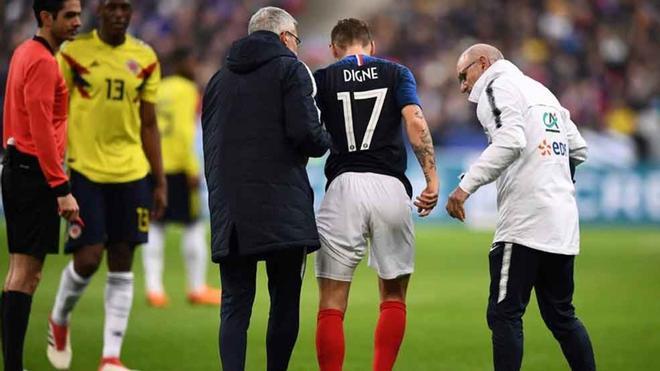 Barcelona left-back Lucas Digne will be out for the next three weeks, the club said Wednesday.
Digne suffered the injury on March 23 as Colombia beat France 3-2 and he was subbed off in the 76th minute with the thigh problem. "I don't think it's anything too bad," said Digne at the time but that did not prove to be true.
Digne is hoping to reappear for Celta vs Barca on April 17, ahead of the Copa del Rey final clash with Sevilla on April 21.
Jordi Alba is first choice but with plenty of games coming up in the weeks ahead Digne could have been useful at the start of April.