Jordi Alba: Barça played well and showed responsibility vs. Levante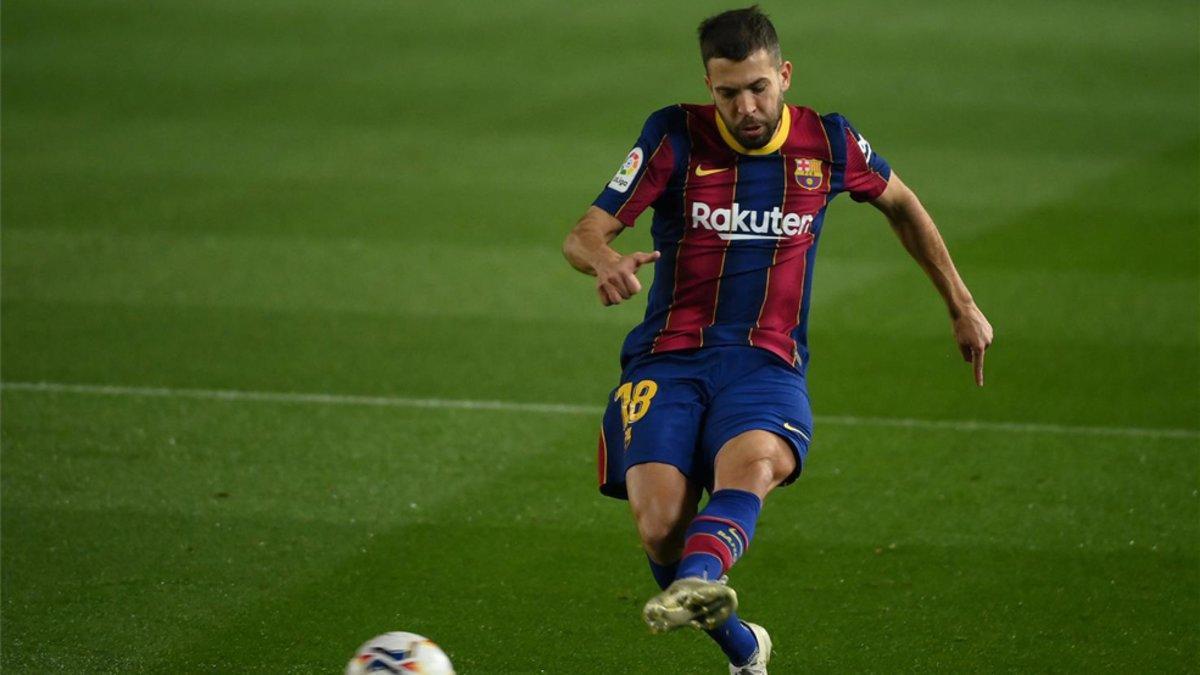 The left-back praised Barcelona's performance as they got back to winning ways
Barcelona earned a hard-fought win 1-0 against Levante thanks to Lionel Messi's second-half strike. After the game, Jordi Alba spoke to Movistar about the game.
"It's always hard against Levante," he said. "They are a side that works hard in all aspects of the game and have a good squad. I think we played well.
"Defensively, we were much much better than in other games and we created chances in attack. In the end we scored one of them and got three points. We played well and showed responsibility."
The left-back said there's no problem with the system or the coach, Ronald Koeman.
"We feel good," he added. "I don't think the system is a problem. We are still playing the same way. In this game, we played with more freedom in the middle. We have to adapt to the game because all teams play in different ways. So it depends on the opponent, what the coach wants."
On the La Liga title race and Real Madrid's win over Atletico Madrid, Alba added: "Regardless of the Madrid game, if we do things well, we will be up there.
"We have dropped points shouldn't have but the league is open. This year, different teams are up there and it's important for the level in the league, there's a good level in the league, and we are trying to stay up the top."