EXCLUSIVE: Josep Bartomeu's promise to Sergio Busquets
The president told Busquets he would raise his salary after his last renewal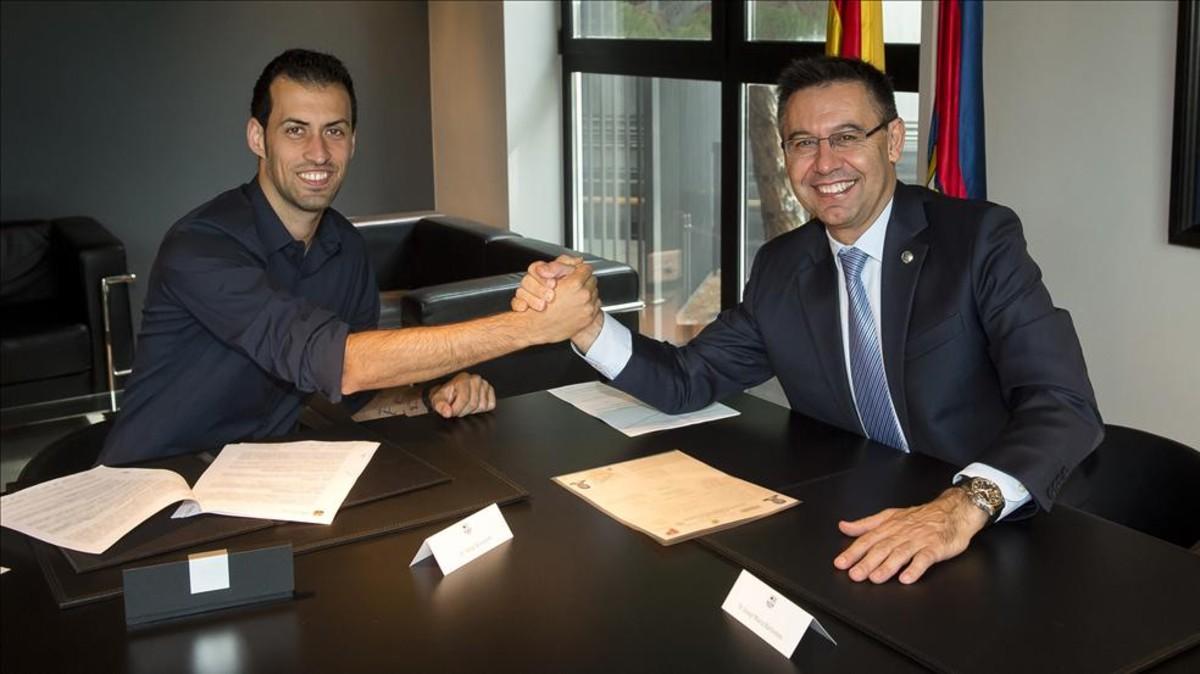 The end of the season at Barcelona brings a restructure of the squad's salary levels, something that could affect the status of some players and provoke some annoyance. One factor is Sergio Busquets and a promise that the president, Josep Maria Bartomeu, made.
Busquets renewed his deal in September 2016 until 2021. He was pleasd with the renewal, feeling valued, but he received an extra promise from the president. Any new contract offered to another player on the second salary level, would immediately see Busquet's contract raised to the same level.
Until this moment Messi was the best paid, followed by Luis Suarez. But if another footballer joined Suarez on that level, Busquets would need to see a raise to match it. A situation promised by Bartomeu without Busquets asking for it.
That moment is about to come and Sergio was waiting for the president to fulfill his promise. Philippe Coutinho and Ousmane Dembele's deals will increase in their second seasons, situating them on the second pay grade. And you can almost certainly add Antoine Griezmann to that.
Busquets is a 'home-made' player and that is something that Barca like, considering the cantera players are having less impact in recent years in the squad. Jordi Alba will also have a new offer soon.
INIESTA'S DEPARTURE
Andres Iniesta's departure to Vissel Kobe leaves a hole in the dressing room. However it gives the club some breathing room on an economic level.
The salary expenditure has lowered and that will compensate for Coutinho and Dembele's increase in wages. However Bartomeu must deal with Busquets and also Samuel Umtiti's increased wage demands.