Exclusive: Barça want 10 million for Arda Turan & won't give him away
Medipol Basaksahir have agreed personal terms with the player
Barcelona want rid but will not let him leave at any cost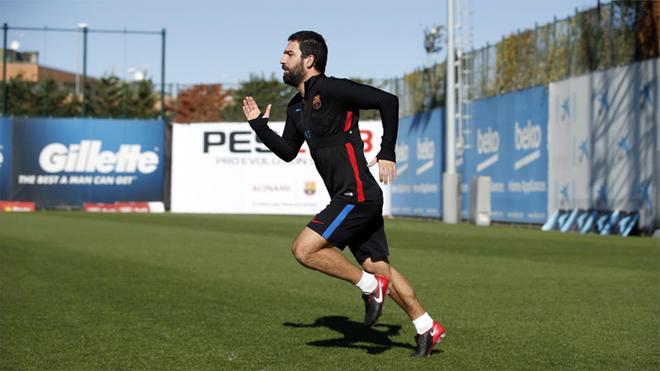 Barcelona have decided to reduce the wage bill this month but not at any cost. They are negotiating with Medipol Basaksehir over a deal for Arda Turan but only for a reasonable price, considering the player's reputation, ability and wages.
Turan has not responded to the expectations created when he signed from Atletico Madrid in 2015. Ernesto Valverde told him in preseason that he was not in his plans and the club looked to move him on. The arrival of Philippe Coutinho has closed any door which may have been left slightly ajar.
However, Turan's not made things easy and has been reluctant to accept the offers which have arrived. In recent weeks, a new window has opened and the midfielder has agreed to move to Istanbul side Basaksehir, after meeting with their president Goksel Gumusdag.
Now, though, Basaksehir have to strike a deal with Barcelona, who will not sell cheap.
10 MILLION EUROS
Barça want €10 million for a transfer, plus variables. It remains to be seen how Gumusdag will respond to those demands after talks with Turan and Barça CEO Oscar Grau this week.
In any case, the Catalan club want a transfer and not a loan as Turan has a contract until 2020, a release clause of €125m and an annual wage of €8m gross.
Until now, Turan has cost the club €54m, between the original fee and his salary. And in the two-and-a-half years he has left on his deal, he could cost them even more. Money the club do not want to spend considering he has not played a single minute in the 2017-18 season.