Ernesto Valverde: "The best players understand each other easily"
The FC Barcelona coach praised the performances of Griezmann, De Jong and Dembélé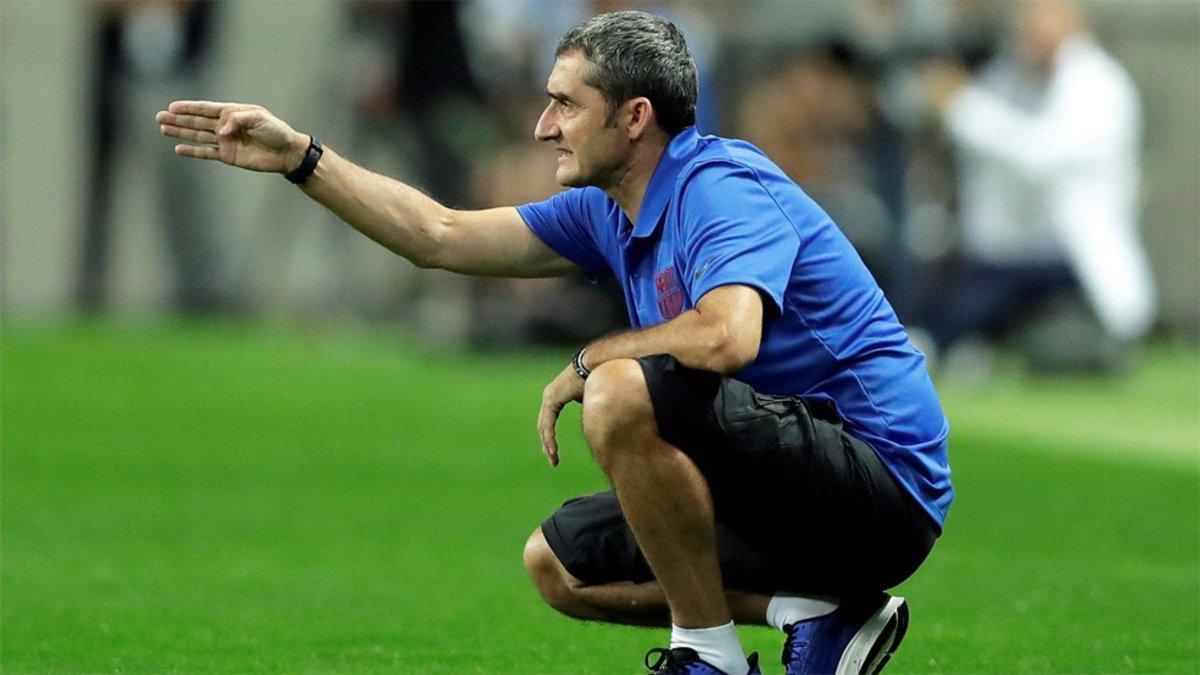 Ernesto Valverde spoke to the media following FC Barcelona's 2-0 victory over Vissel Kobe this morning. It brought an end to Barça's short tour of Japan and the coach praised the performances of Antoine Griezmann, Frenkie de Jong, Ousmane Dembélé and the youngsters Riqui Puig and Carles Pérez, amongst others.
De Jong: "Today he played in a different position to the other day. He played more as an interior and Sergi Roberto as the holding player. We have the chance now to test him in both positions. He's really good on the ball and he arrives into some good positions further forward. We're lucky he can play in both roles. We'll keep an eye on it. We can rotate him between the positions, he offers a lot of solutions."
Griezmann: "The good players always understand things easily. We'll see later on how well he links up with others. We have a lot of hope with him and that it'll work. He moves quickly and finds space really well. He's a player we needed."
Ousmane Dembélé: "He was really involved. He was better today than in the other game. He's got a great attitude and we hope that is later shown in how he performs with goals and assists. But he's got the right attitude."
Riqui Puig and Carles Pérez: "The fact these guys are involved and are scoring goals is good because it establishes them as alternatives. We're happy with them. When LaLiga starts, and the real games begin, we'll see which players we can count on."