Ernesto Valverde hails Messi after Valladolid thrashing
The Barcelona coach praised the Argentine forward who scored two and set up two more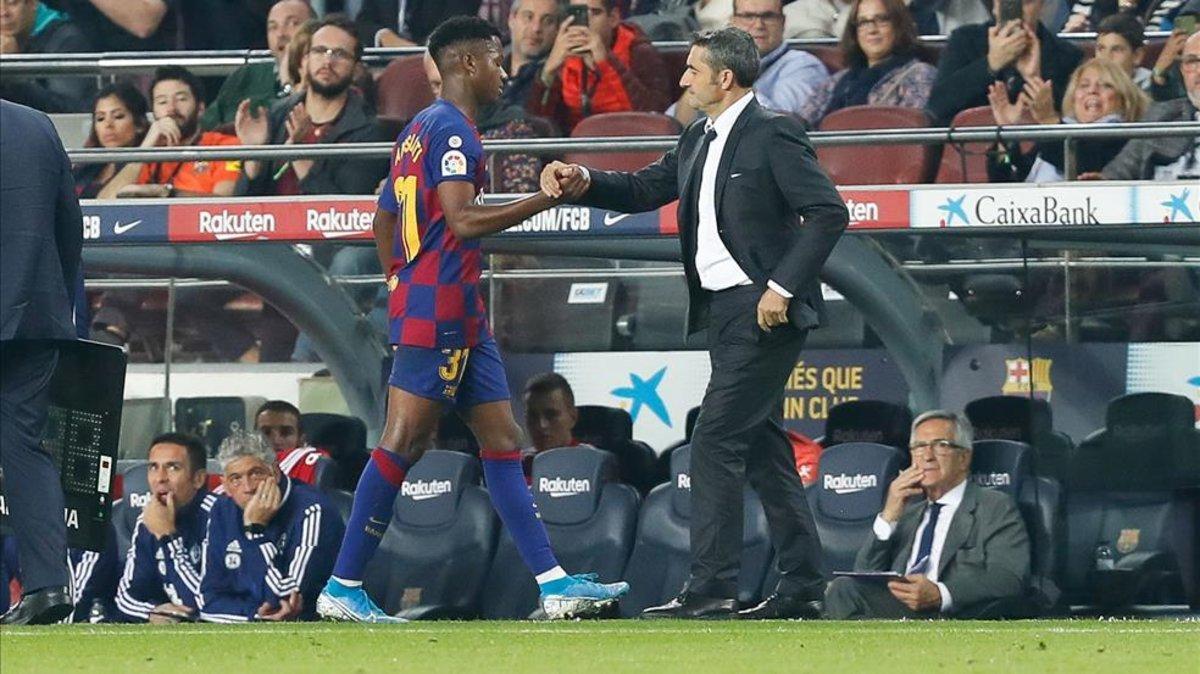 Ernesto Valverde hailed Lionel Messi, as well he might, after the Argentine scored two and set up two in the 5-1 win over Real Valladolid on Tuesday.
"What can I say?" said Valverde. "Every time he gets it, something happens, good for us and bad for them.
"He has this talent that nobody else has. It's not just that he makes one move and unbalances them, but he sees what nobody else sees.
"I'm convinced that what he sees, you can't even see from the stands. And now he looks fresher.
"We're happy because he's doing well and because we're enjoying how he plays."