Courtois courts controversy: It wouldn't be fair for Barca to win Liga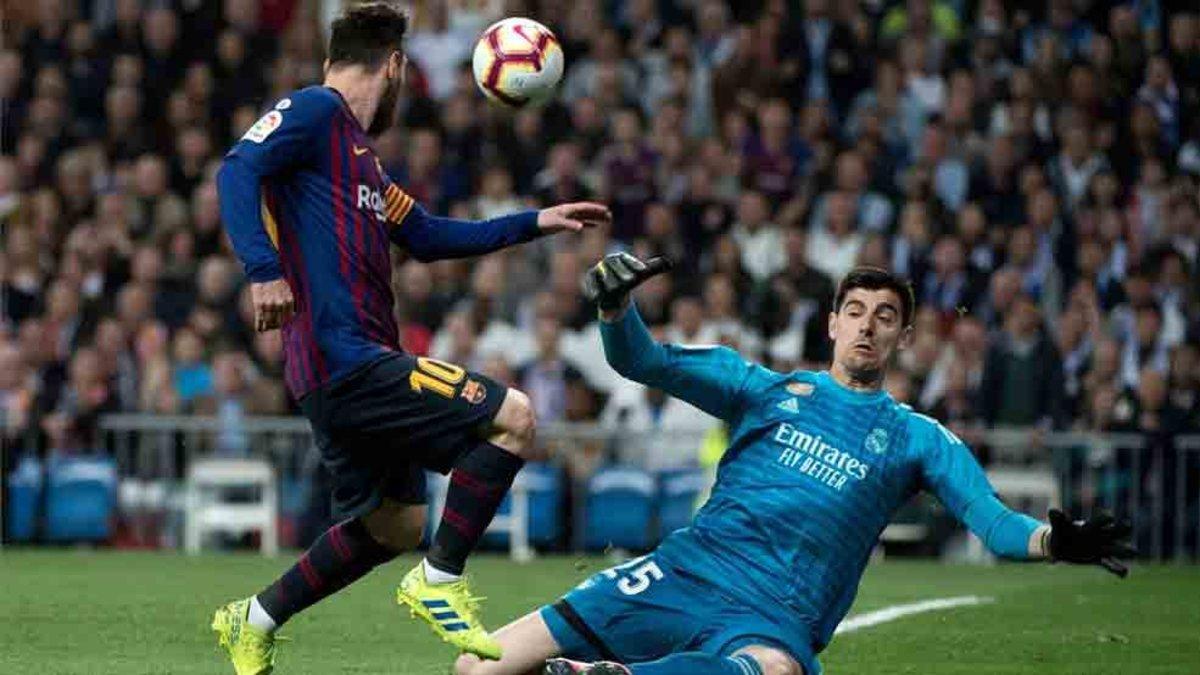 The Belgian goalkeeper says the Catalans should not be given the title
Real Madrid's Belgian goalkeeper Thibaut Courtois has courted controversy. The stopper doesn't think it would be fair if league leaders Barcelona are granted La Liga victory in the case that the competition does not restart.
"It wouldn't be fair that Barca are champions because we've drawn with them in a game and beaten them in the other, so we have shown that we are better than them," said Courtois, ignoring the fact that Barcelona are top of the table, which is how leagues work.
"We are two points away from Barcelona and we can be champions, so it would be bad luck if the season is cancelled. If they decide in Spain that Barcelona are champions it would not seem fair to me.
"In England with Liverpool it would be different, I can understand it because second is many points behind. I'd like to finish the season, there are 11 games left, it's too soon to decide the champions."