Celta Vigo are interested in signing Paco Alcacer from Barca
According to El Transistor they want the former Valencia striker
Alcacer is barely featuring for Barcelona and doesn't seem in Valverde's good books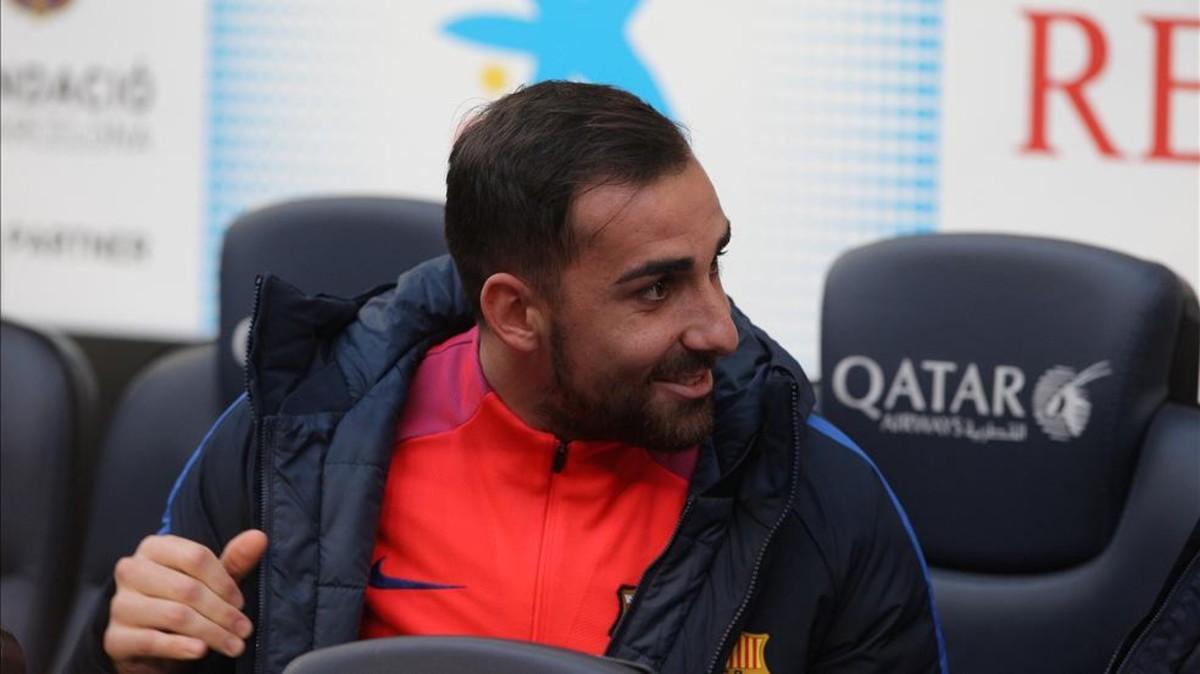 Paco Alcacer seems more out than in at Barcelona. The rumours around his exit are stronger and stronger and his importance in the team has dipped. The forward has been linked with many teams in recent weeks, the latest being Celta Vigo. Per El Transistor on Onda Cero radio station, Juan Carlos Unzue would like to lure Alcacer to Balaidos.
Alcacer's signing has been bad business for Barcelona, as much in a sporting sense as an economic one. His lack of protagonism in Valverde's schemes mean he is close to the exit. Celta could push for him with Barcelona knowing they will not be able to recoup the money they spent on him in the summer of 2016.
Alcacer could even leave in January, especially if Jose Arnaiz rises to the first team squad. With Suarez and Messi ahead of him in the No 9 spot, the striker has been forced to watch games from the bench or even the stands.