Barcelona want to sell Paco Alcacer, Thomas Vermaelen and Arda Turan
Pep Segura's big challenge is to find homes for the players Valverde doesn't want
The priority is to find a solution for Arda Turan, who has not played in La Liga this year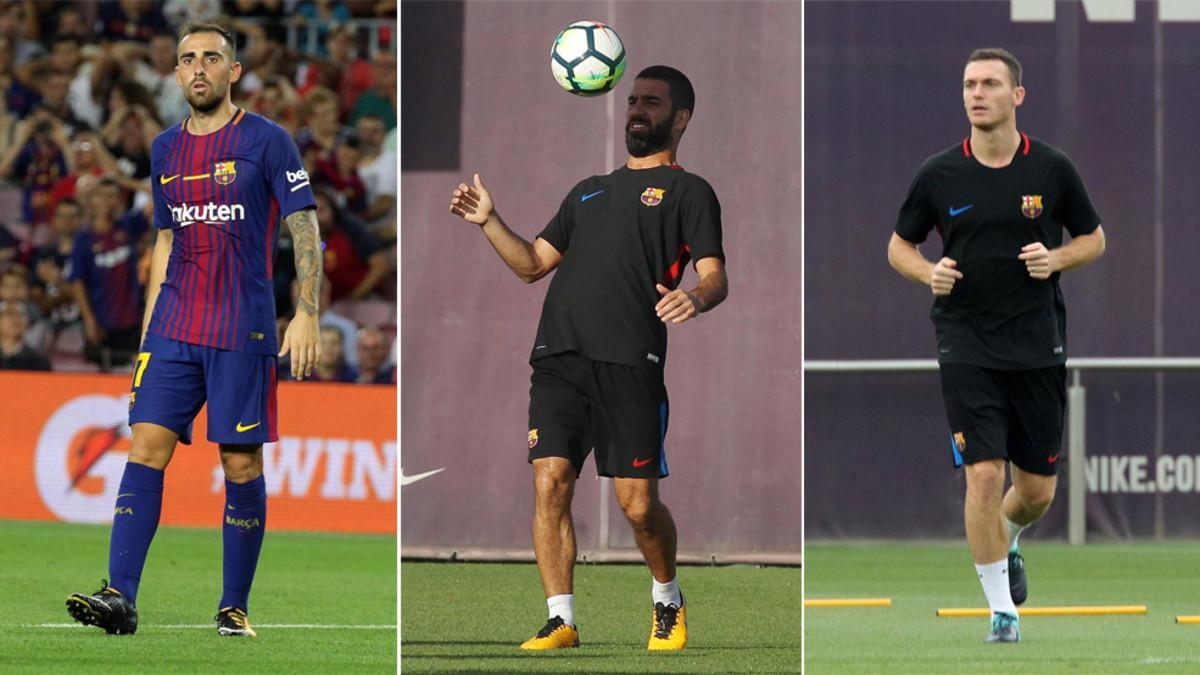 There were a lot of mistakes made at Barcelona in the summer, among them the failure to move on some of the players the manager feels he doesn't need. President Josep Maria Bartomeu admitted errors had been made and that it was necessary to correct them in the future.
Since then, coach Ernesto Valverde's admitted he doesn't like working with big squads. He currently has 24 players when the limit is 25.
Therefore, Barça need to cut some ties. In charge of doing that now is the new chief of the sporting department, Pep Segura, whose role took effect, in theory, on Sept. 1.
Three names are above the rest. The most obvious case is Arda Turan, a player who was about to go on loan to Galatasaray in the summer but finally turned down the move.
Turan arrived back injured and has not played a competitive minute with Valverde -- what's more, he's not been called up for the last eight matches. Moving him on is a priority for the club, although they don't want to come off badly from any deal.
In this sense, Arsenal are keen on doing a deal in January, as reported by Turkish media on Sunday. However, they would pay nowhere near the 40 million euros Barça gace to Atletico for the midfielder in 2015 for him.
The second player on the list is Thomas Vermaelen. There are many more nuances than with Turan. To start, Valverde wanted to keep him in the squad, preferring for Marlon to go on loan and get minutes.
Secondly, the coach has told the Belgian defender he's happy with his performances in training and that, as the fourth centre-back, he has to have patience.
However, Vermaelen is aware he needs minutes to go to the World Cup at a good level with Belgium, so a move cannot be ruled out in the winter.
The final name on the list of players who can leave is Paco Alcacer. He started the season against Real Betis and played 33 minutes against Alaves but since them -- Aug. 26 -- he has disappeared to the point that he's not played a minute.
A total of seven games without playing, four of which he wasn't even called up for. His situation is more concerning when considering the injury to Ousmane Dembele, which opened the door for Barça's fringe forwards to get game time.