Busquets says Barcelona didn't expect 'such a defensive Atletico Madrid'
"It would have been unjust to lose -- it was fair that we got the draw," he said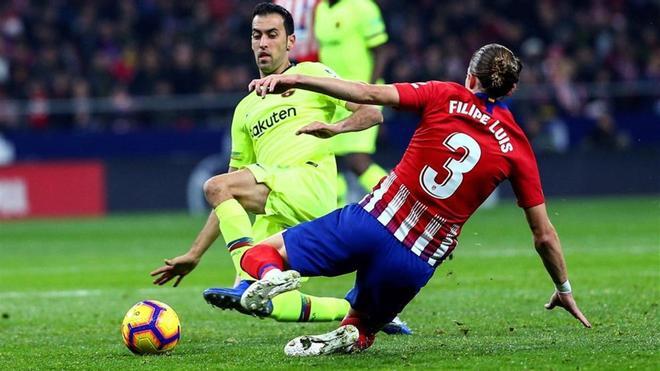 Barcelona midfielder Sergio Busquets said the Catalan side expected Atletico Madrid to be defensive "but not so defensive" as the two sides drew 1-1 on Saturday. However, he added that they have their own way of playing football and that it "has to be respected."
"It's difficult but Atletico set up for games like this. We expected it but we didn't think they'd be so defensive. It's not fun nor is it what we wanted, but it's their idea and has to be respected. We tried but it wasn't to be," Busquets told Movistar after making his 500th Barça appearance.
Diego Costa gave Atletico the lead before Ousmane Dembele's late equaliser, with Busquets adding: "We dominated more, we had control of the game and they had practically no chances. They've scored from a corner. It would have been unjust to lose. It was fair that we got the draw.
"They sat back deep, with two lines of four waiting for the counter-attacks. It was tough because they kept the lines together and getting through the middle was complicated."