Barcelona's final offer for Paulinho
The club are tempting Guangzhou with a number over 30 and below 40m
At Camp Nou they are not looking for alternatives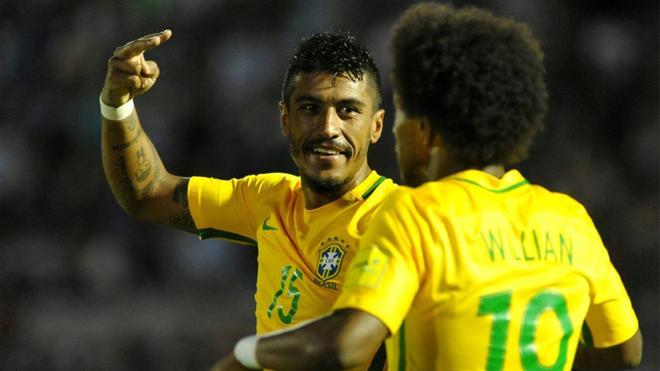 Barcelona's first move for Paulinho did not go well. Guangzhou wanted more money. Nothing personal, just business. The Brazilian midfielder is one of the key objectives for Ernesto Valverde for the season ahead and being given a 'No' will not change the plans of Robert Fernandez. They have to start again and do things differently, because unlike with Nelson Semedo and Hector Bellerin, there is no altetnative.
So Barcelona will make a big effort to sign Paulinho whom the coach believes is important to the system he wants to operate in his first season here. However the Blaugrana will not go crazy in their persuit. They will not pay the 40 million euros Guangzhou want, straight up, at least. There are formulas that could leave both sides satisfied. The fee they are willing to pay is over 30 million and could reach 40m and even beyond, if Paulinho shows his value though his performances for Barcelona. How expensive or cheap he is could depend on results.
Barcelona's new offer, they are convinced, will earn them some pardon from president Xu Jiayin, who was not happy with the manner of their first attempt to sign Paulinho. Coach Luiz Felipe Scolari wants to keep Paulinho but understands Barcelona's interest and the player's interest in going. There are trains that pass once in life and the coach does not want to be the man to stop the midfielder from departing.