Barcelona not panicking over Ter Stegen's contract renewal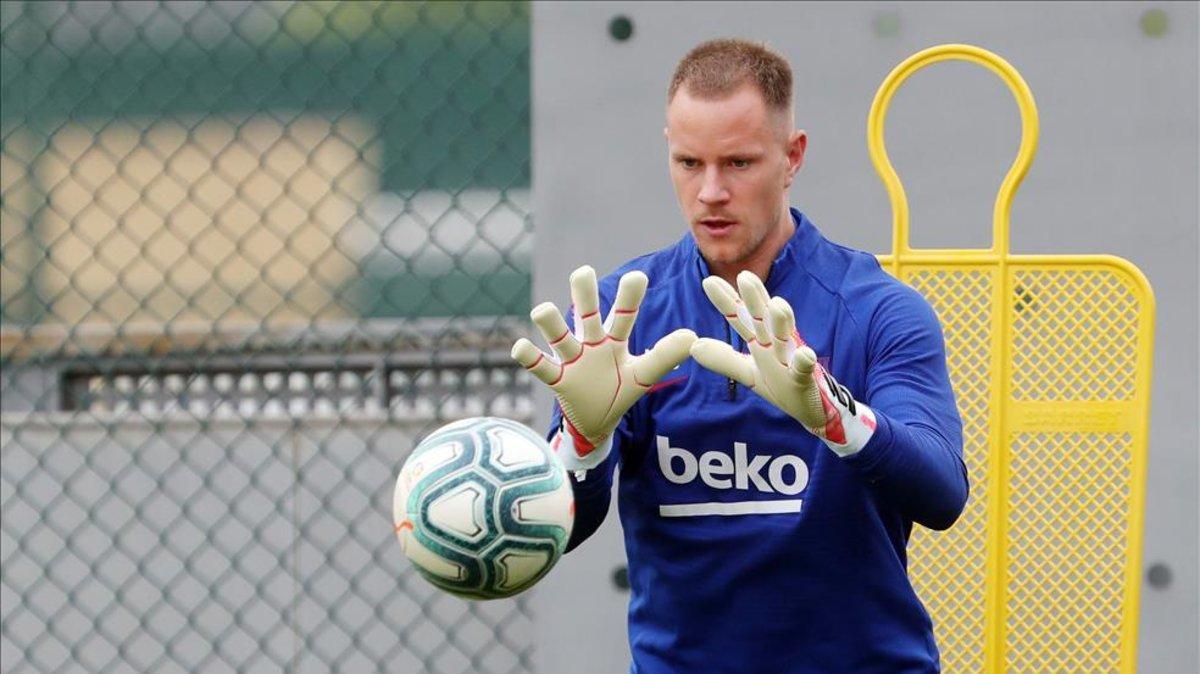 The goalkeeper is out of contract in 2022 but the club hope to extend his terms
Barcelona have been working on what would be Marc ter Stegen's second contract renewal with the club for a long time. Therefore, the "we will see" from the German goalkeeper this week has not worried the club. There is calm and confidence that an agreement will be reached.
Ter Stegen's agent and Barça's sporting director Eric Abidal have met on several occasions and, even though there are differences, they're not thought to be problematic.
Barça have complete faith in Ter Stegen and proof of that is that they're willing to offer a five-year deal, until 2025, a period in which the stopper, one of the best in the world, will continue to be the No.1 at Camp Nou. No one doubts his quality.
Ter Stegen identifies with the club, is convinced that the best option is to stay put but he wants to feel suitably valued on a financial level. There are big offers from other clubs on the table who are prepared to wait until he's free.
His current contract expires in 2022 and was signed in 2017, when his release clause was lifted from 80 million to 180 million euros.