Arthur Melo, upset with Setien, wants to rescind Barça contract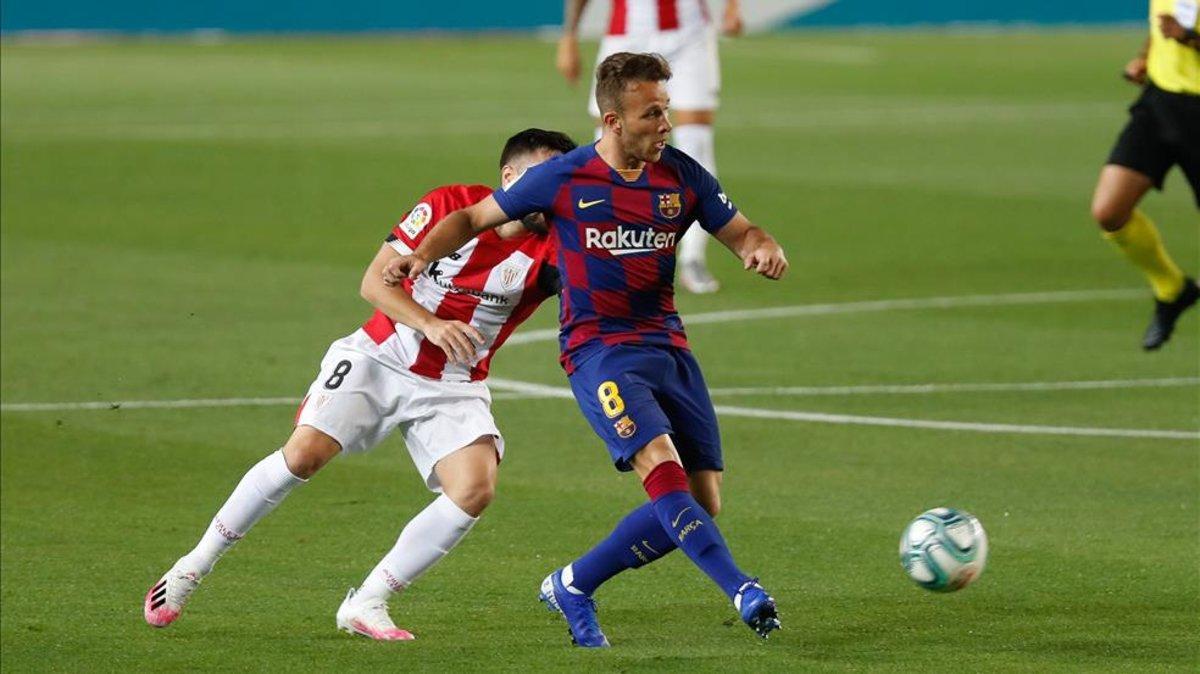 The Brazilian midfielder doesn't see the need to stick around when he's not playing
Barcelona midfielder Arthur Melo is fed up. He can't take anymore. He feels neglected since his move to Juventus was announced. If it was up to him, he would join the Italian champions tomorrow.
He wants to rescind his contract now and is prepared to do what it takes to force the situation if necessary.
Arthur feels it makes no sense to hang around given the way he has been treated by the coach, Quique Setien, since his move to Juve was confirmed in June.
Arthur, SPORT have learned, is in a difficult situation. He was keen to finish his career at Camp Nou on a high, playing against Napoli (Aug. 8) and later in the final eight of the Champions League in Lisbon.
But Setien's attitude towards him has ruined his chances of playing. Arthur is also convinced that the board and the coaching staff pushed him out of the club when he wanted to stay, given he had a contract until 2024 and a 400 million euro release clause.
Barça and Juve announced a deal for Arthur on June 29 worth 72 million euros plus 10 million more in variables.
Arthur was set to stay with Barça for the remainder of the season but with how things have gone since he's hurt by the club and the coach and would prefer to pack his bags immediately.