Barcelona & Lautaro Martinez strike agreement over five-year deal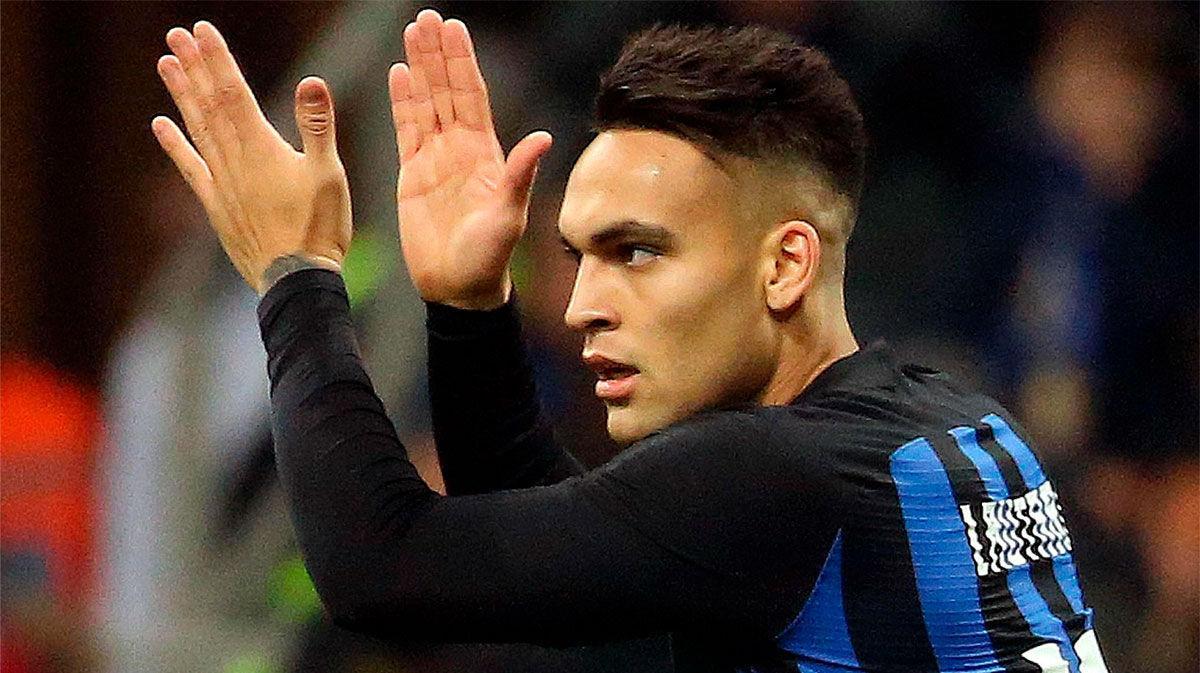 Reports in Italy say he will receive around 12 million a year at Camp Nou
The signing of Lautaro Martinez continues to take steps forward and there is optimism at Barcelona despite the fact there is no agreement with Inter Milan.
Reports in Italy claim the Argentine has already struck a five-year deal with Barça worth 12 million euros plus bonuses annually. He is now awaiting the outcome of talks between the two clubs and his desire is clear: to move to Camp Nou.
Barça will neither confirm nor deny these reports. They are only focused on negotiations with Inter. The club know Lautaro wants the move and hope that will facilitate one of the summer's biggest deals.
Talks with Lautaro intensified in February following interest from Real Madrid and Manchester City. There were various conversations and they convinced him he would be an important player. Inter gave permission for the talks to take place.
With the striker tied down, Barça and Inter seem condemned to come to an understanding. Barça have designed an operation that would include two players in addition to 60 million in cash. Inter want 80 million.
The two clubs are getting closer to an agreement and the Blaugrana hope something will be in place as soon as possible.