Barça must spend 198.5 million euros to sign Verratti, Dembele & Bellerín
CIES has performend an exhaustive study of player values
Dembele would be the most expensive of the three players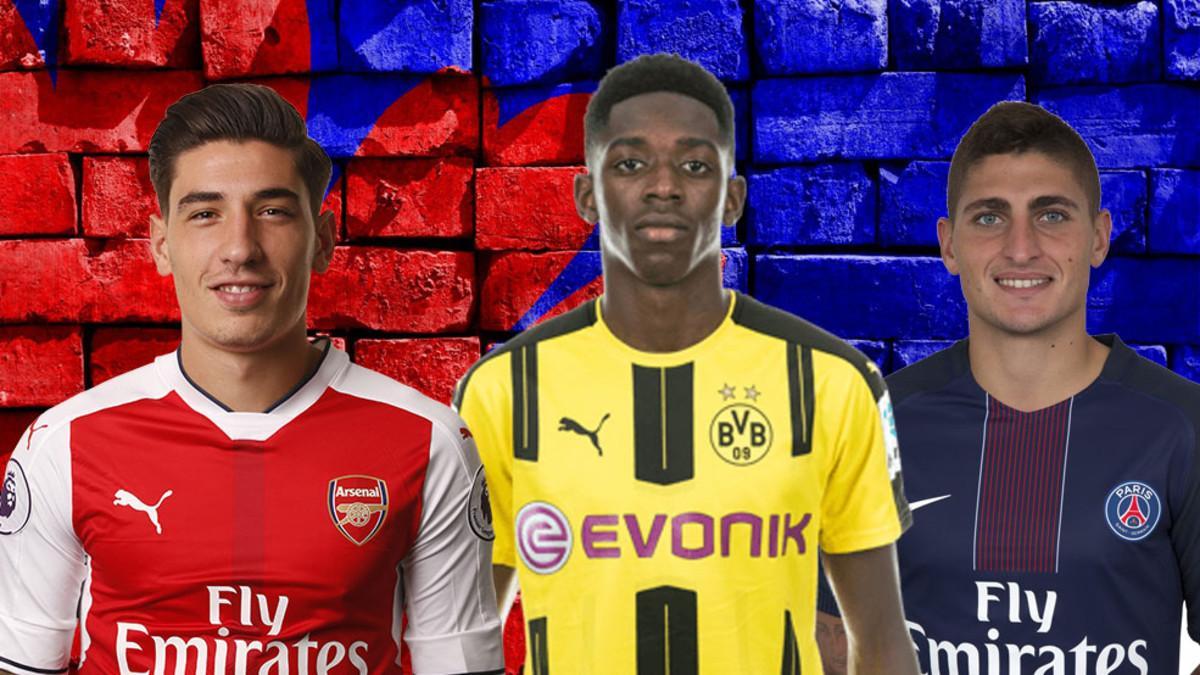 Football Observatory CIES have undertaken a study with a 'scientific base' in which they claim to be able to name the real transfer worth of Europe's best players.
The study analyses the price of 110 players and is lead by Neymar, who is given a value of 210.7 million euros. He is followed by Tottenham duo Dele Alli (155.1) and Harry Kane (153.6). Barça stars Lionel Messi (151.7) and Luis Suarez (140.8) occupy fourth and sixth position, separated only by Antoine Griezmann (150.3). Curiously, Cristiano Ronaldo is only 11th, with a value of 112.4 million.
CIES' algorithm uses almost 2000 transfers as a reference. Variables through which transfer values are modelled notably include the performance of both players and employer clubs, international status, contract, age and position.
198.5 millION FOR BARÇA TARGETS
Beyond the value of current Barça stars, there are also some other figures which may interest the club. The three players they would love to sign to strengthen their squad this summer -- Hector Bellerin, Marco Verratti and Ousmane Dembele -- have a combined value of 198.5 million. The young Dortmund forward is the most expensive (87.1) followed by Bellerin (56.5) and finally Verratti (54.9).
Other footballers who have been linked with Barça this summer and are on the list are Tottenham's Christian Eriksen (82.5), Liverpool's Coutinho (70.8), Chelsea's Azpilicueta (55.2), Leicester's Mahrez (51.8) and Bayern Munich's Douglas Costa (47.2).
Most expensive players from a transfer value perspective: 1. @neymarjr 2. @Dele_Alli 3. @HKane; all the data at https://t.co/JmdjSusd4g pic.twitter.com/knx7vbOpEU

— CIES Football Obs (@CIES_Football) 12 de junio de 2017