Barça are pressuring Umtiti to join Lyon as part of the Depay deal
The defender isn't keen on leaving the Camp Nou but Lyon are looking for an experienced centre half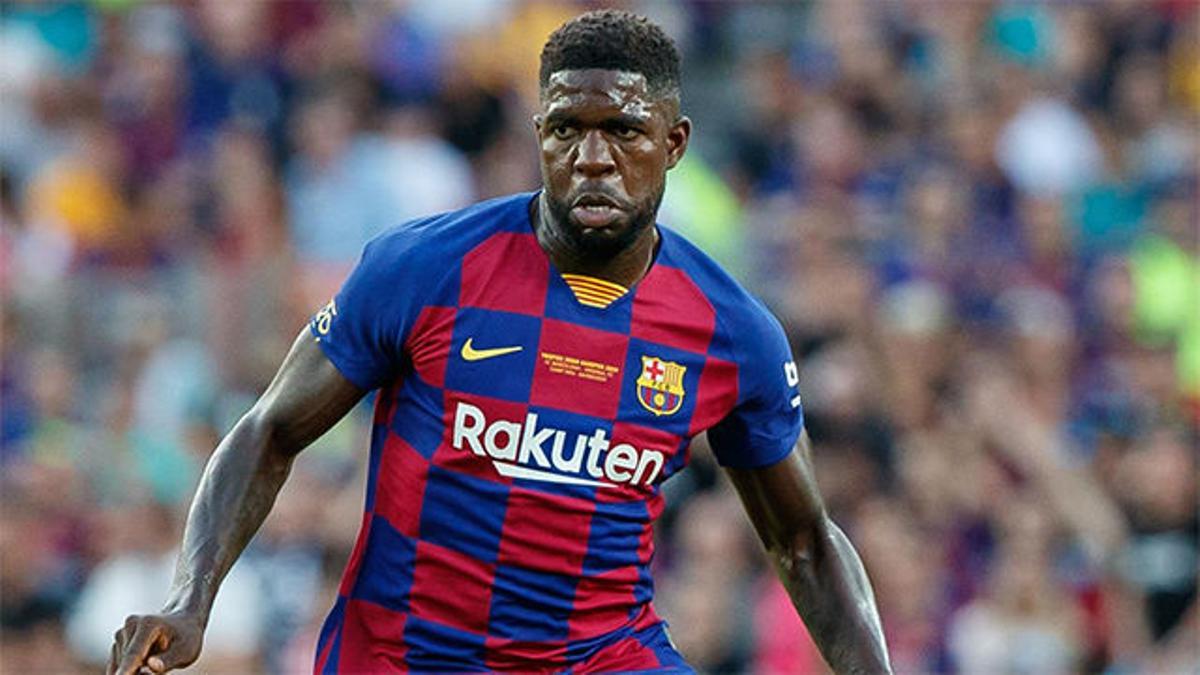 FC Barcelona are trying their hardest to get Samuel Umtiti to join Lyon as part of Memphis Depay's move to the Camp Nou. The French defender hasn't received many offers this summer and Barça want to offload his expensive wages, but his salary is an issue for Lyon too.
Ronald Koeman's idea of signing Depay has given Barça a ray of light when it comes to finding Umtiti a new home. Lyon is the defender's boyhood club and where Barça signed him from two years ago.
Depay isn't a signing that has won over the entire sporting department at Barça but the chance to offload Umtiti has increased the likelihood of a move happening.
Lyon have issues when it comes to bringing back Umtiti themselves. One, his €8m-per-season wages are well above the highest earner currently at the club. And two, there's still a concern about Umtiti's knee injury and whether he'll be able to ever play twice a week again.
Umtiti is willing to reduce his wage demands but even then, it's going to be tough for Lyon, especially with the mentioned concerns over his knee. However, there's growing optimism that Umtiti could be tempted to move 'home' and, with it, free up Depay to join for a cheaper fee.