Eden Hazard's move to Real Madrid runs into complications
Chelsea are willing to sell their star man this summer but only if a team bids €200m - a sum Real Madrid are not willing to match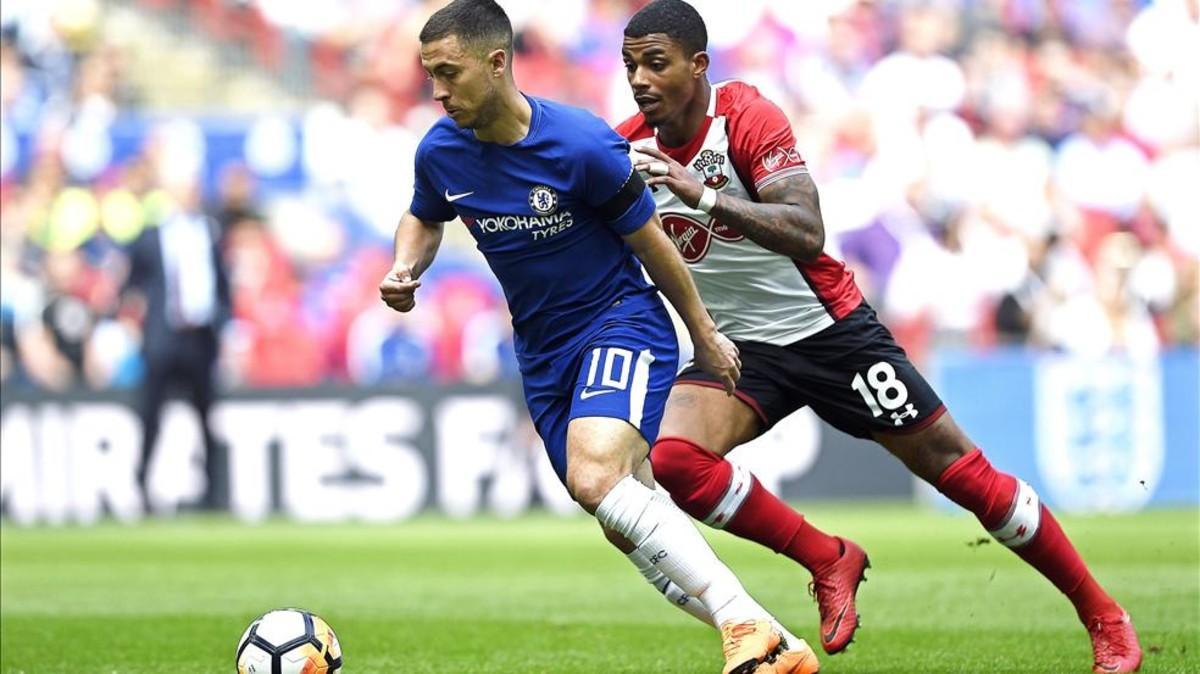 Eden Hazard continues to be the name spoken about the most at the Santiago Bernabéu. The Belgian player is still a Chelsea player and, bar any late surprises, he'll continue to be one this season. According to 'The Sun' the London club will only consider selling Hazard for €200m.
However Real Madrid - the favourites to sign Hazard - aren't willing to throw that much money at just one player. During Andriy Lunin's presentation, Florentino Perez said this about Real Madrid: "After the last few major titles we've won in recent years we're going to remain loyal to that way of understanding this sport. Our successful formula has allowed us to retain our financial stability too." It signals a shift from the previous 'Galactico' method of signing players for large fees on expensive contracts.
Roman Abramovich is willing to sell anyone who wants to leave Chelsea this summer. However, none will be allowed to go on the cheap. We've seen with the tough negotiations for Willian how difficult it can be to reach an agreement with the London club. Chelsea have set their asking price at €200m, some €70m over what Real Madrid are willing to pay. This makes it highly likely that Hazard will remain at Stamford Bridge this summer.