Chapron admits he lied to Emery over Barca's PSG remontada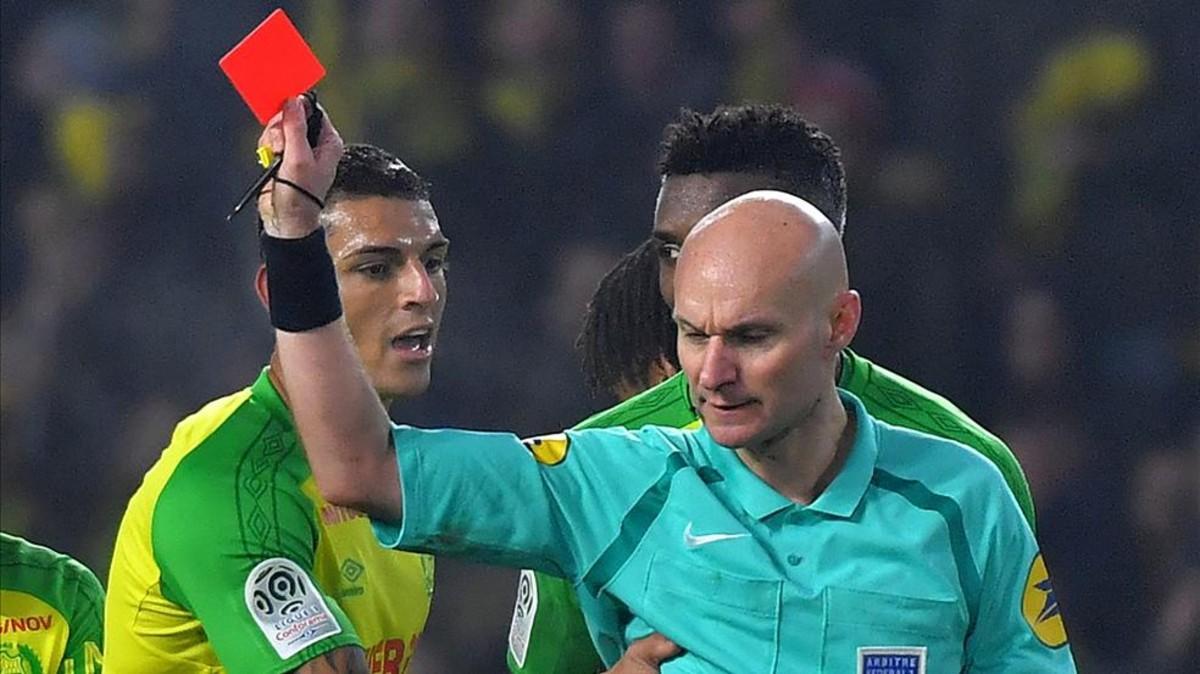 The former French referee admits his colleagues made bad errors on that night
Former French referee Tony Chapron spoke to Canal+ France, about the 6-1 game where Barcelona beat PSG in the famous remontada.
"I thought that he had come to challenge an unfair decision that I had made, but not at all," said Chapron. "He told me: Mr. Chapron, I have a question to ask you about the Barcelona match. Can you explain the referee's decisions to me?
"When you are a referee We have to stick together. I lied to Unai Emery, I told him I hadn't seen the match. I didn't want to admit to him, even if I thought about it, that the refereeing team made a mistake that night.
"Surely that's what he would have liked to hear but it wasn't the moment. So I didn't. Today and five years later I can say it and maybe, once I'm retired, it's easier to say that we are human and we also make mistakes."
He explained there had been mistakes from UEFA in picking inexperienced officials.
"For UEFA, the result of the first leg meant that the clash would be comfortable to referee, a kind of 'test' without any risk," Chapron continued.
For the former referee, the first mistake was the choice of the arbitration team: Deniz Aytekin, a referee with little first-level experience, and Benjamin Brand, with practically no experience.
"He (Benjamin Brand) shouldn't have been there. On his first decision, the assistant referee panicked. At 1-0, the first thing he did was look at the other assistant to see if he had to give the goal or not. He is the one who is furthest away, the one with the least experience, the one who shouldn't referee at this level and the one who turned the game around. He went to talk to the referee, while he was surrounded by Barcelona players.
"Another key moment is when, during a PSG counterattack in the 85th minute, the other assistant referee did not award a penalty on Di Maria. Aytekin was hampered by the performance of the assistants. On the following action, Neymar had a direct free kick that would completely change the course of the game.
"The 5-1 penalty was not one, there is contact but Suarez makes it happen with the simulation. At a time like this to call a penalty, you have to be very sure, otherwise you will not give it. Also, it could not be yellow, if you call it, it's red. Here you can see that the referee was overwhelmed by the situation. It's a lack of lucidity.
"If Barcelona had not gone through, then maybe the refereeing performance would have been forgotten, but it was not like that. At the last moment, the unthinkable happened. It's a context that we will not see again. Aytekin went from paradise to hell."