Manchester United are after Barça youngster Nico González
The 'La Masia' starlet has yet to sign a new deal at the Camp Nou and has various offers on the table from abroad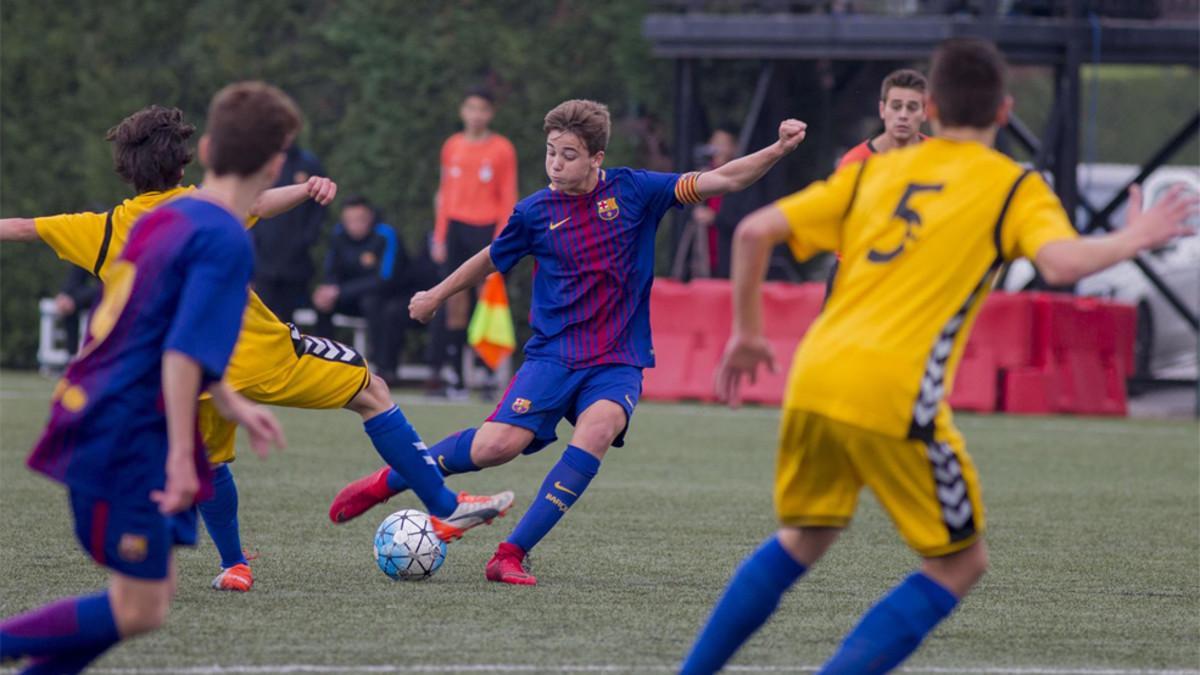 Barcelona have been unable to tie down Nico Gonzalez to a new contract. The midfielder, who played for the Cadete A team this year, has various offers on the table as he continues to stall over signing a new deal at Barcelona.
The club believed they were in control of the situation as they offered him a place in their Juvenil A team next season. This is something the player asked for so he could compete in the UEFA Youth League and skip a year with the Juvenil B side. However, everything has changed in the last few weeks. When an agreement was in place for Nico to sign, the doubts began to stack up as did the demands from the player.
The doubts came as a result of huge offers from abroad. He's well known in England and two years ago was close to signing for Manchester City. The motive then was his dad, Fran, who played for Deportivo, as he brought in as a coach for the English side. However that summer his father's contract was terminated and the move was called off.
Now, according to SPORT's sources, the main candidate interested in signing Nico is Manchester United. His father knows the city well and, at youth level, David Harrison is the man in charge. Harrison was the chief scout at City when Fran arrived to the club in 2016. After a few months he left City and signed for United. The relationship between the two is good and Harrison has been impressed by the reports on Nico's progress. And now that United missed out on their prime target, Nico moves to the front of the queue. Mario Soriano, a member of Atletico's youth team, was United's first choice but he has decided to pen a new deal at the Spanish side.
Nothing has been decided yet but, at the moment, Barcelona haven't included him in either of the groups for the Juvenil A and B sides. Everything depends on whether he signs a new contract or seeks pastures new. If he leaves, Nico will be the fifth player to leave 'La Masia' this summer. He'll join the list of Pablo Moreno, Robert Navarro, Adria Bernabe and Joel Lopez. It'd be an even bigger blow for the club as Nico was, alongside Moreno and Navarro, one of the chosen three players to ascend directly to the Juvenil A this season.