Eidur Gudjohnsen's son leaves Barça and signs for Real Madrid
Daniel Gudjohnsen was one of the biggest prospects at Barcelona's academy but negotiations didn't go well and he'll now sign for Real Madrid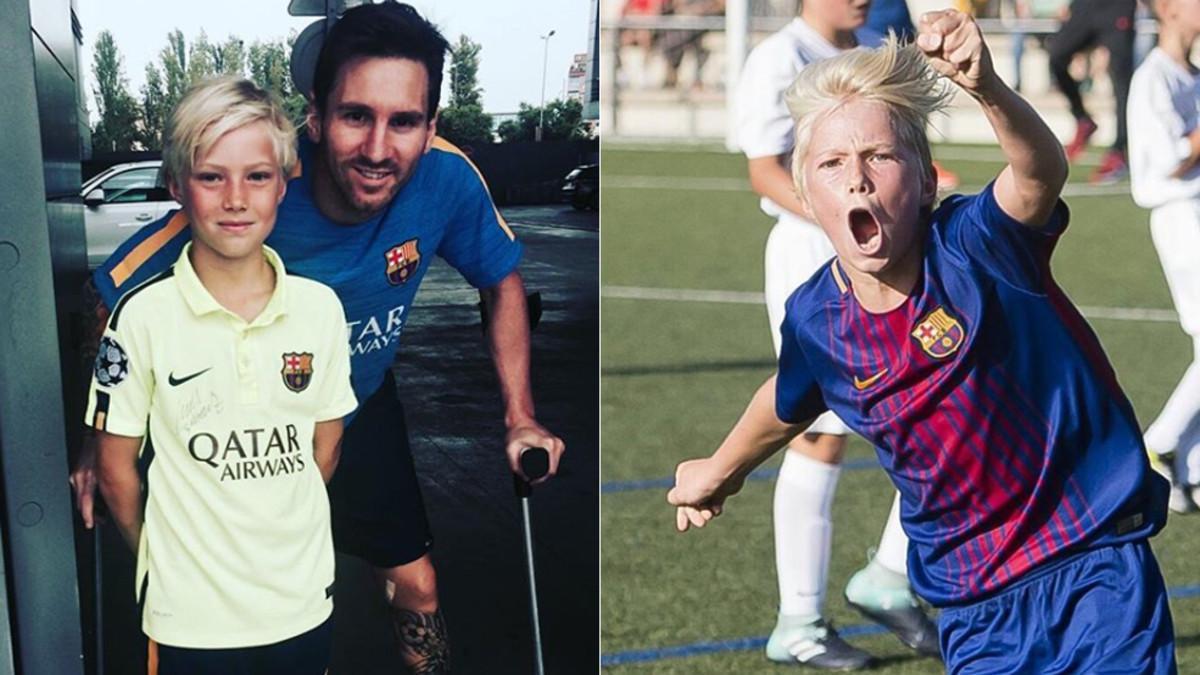 Daniel Gudjohnsen, who played for Barcelona's U12 side, is leaving the club to sign for Real Madrid. We're talking about a massive bombshell in the world of academy football as Madrid have broken the pact the two clubs made which was to not aggressively sign players from the other's academy. However the exit of Daniel, son of former player Eidur, has an explanation behind it.
A week ago we told you that Barcelona were negotiating the potential signing of Daniel's brother, Andry (Espanyol), and would like to add him to the Juvenil B team. After various meetings Andry rejected the offer from Barcelona and instead signed for Real Madrid. For that reason, this situation is something of a domino effect. Eidur wants the family to stay together so he's taking Daniel to Real Madrid along with his brother Andry. The most logical solution was, with Daniel at Barça, that Andry would join La Masia too but the negotiations, undertaken by Amor and Bakero, didn't reach a satisfactory conclusion.
Barcelona now view it as Real Madrid, the great 'enemy', have taken one of their best U12 players. Daniel enjoyed a fantastic season with the Alevin B side and his progress has been remarkable. So much so that plans were already in place to make him an integral part of the U14 side next season. Those plans, now, count for nothing.