Messi & Suarez join Antonella & Sofía at opening of their Barcelona store
The partners of the Barça stars have opened a Sarkany shop on Diagonal
Neymar and Cesc Fabregas were among those to attend Wednesday's opening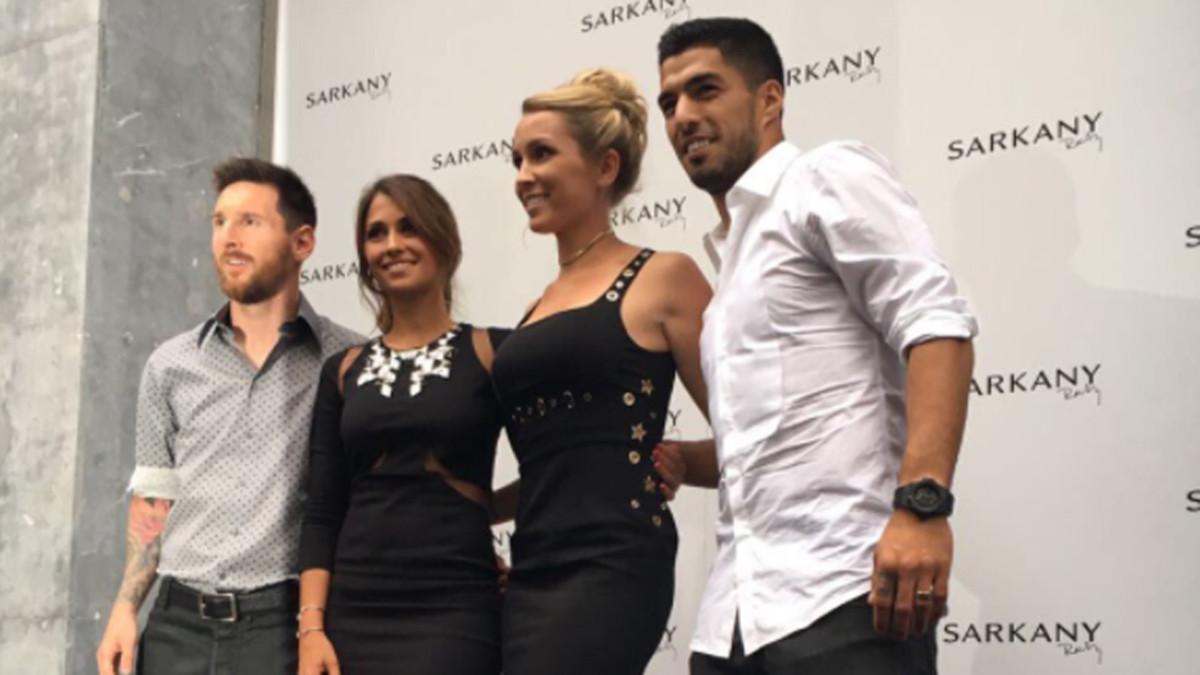 Antonella Roccuzzo and Sofía Balbi, partners of Barcelona players Leo Messi and Luis Suarez respectively, opened their boutique shoe store on Avenida Diagonal in Barcelona on Wednesday.
Roccuzzo and Balbi's store is the first in Europe of the popular South American designer Sarkany, which was founded in 1985 by Ricky Sarkany, who was also present at the opening in the Catalan city.
Also not wanting to miss the launch were various Barça players, among them Messi and Suarez, who wanted to support the venture. Neymar, Busquets and ter Stegen were also there, as was Chelsea's Cesc Fabregas, joined by his partner Daniella Semaan.
PRESTIGE In Argentina
Boutique Sarkany, located on Avenida Diagonal 419 in Barcelona, will sell the brand's footwear -- it is one of the biggest brands in Argentina and Latin America and considered a reference in design.
In addition to footwear (shoes, sandals, platforms, dancers...), the boutique will sell wallets, accessories, perfumes and a line for men as well. Sarkany has 57 stores open in South America and has now landed in Europe through the door of Barcelona.