Xavi: When you leave Leo Messi without the ball, you piss him off
The former Barça man says you have to get Messi involved
He also spoke about Argentina's World Cup chances in Russia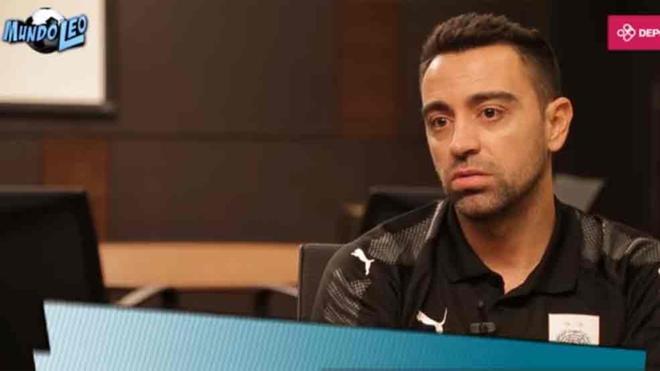 Former Barcelona captain Xavi Hernandez has given an interview to Mundo Leo in which he talks about Argentine's situation going into the World Cup. The midfielder also talks about Lionel Messi's role with his national team.
This is an extract of a long and extensive interview which Xavi gave to the journalist Veronica Brunati, which will be broadcast soon.
Messi
"Barcelona and the Argentine national team cannot afford to allow 10 minutes to pass in a game without Leo Messi touching the ball. Leo Messi has to be involved in the game. He has to be where things are happening, where the ball is. In addition, he's going to get pissed off. If he doesn't touch the ball for five minutes, you have to bring him to where the ball is. He has to participate in the play."
Argentina
"I think Argentina are capable of winning the World Cup next year. It's true they're in a difficult situation in South American qualifying, but we can all agree that if they qualify for the World Cup they will be one of the favourites. Because of the players they have and because I think they've got it right with the new manager [Jorge Sampaoli]. Everyone in Spain rates Sampaoli."