Xavi on Inter draw: The Champions League is being cruel to Barça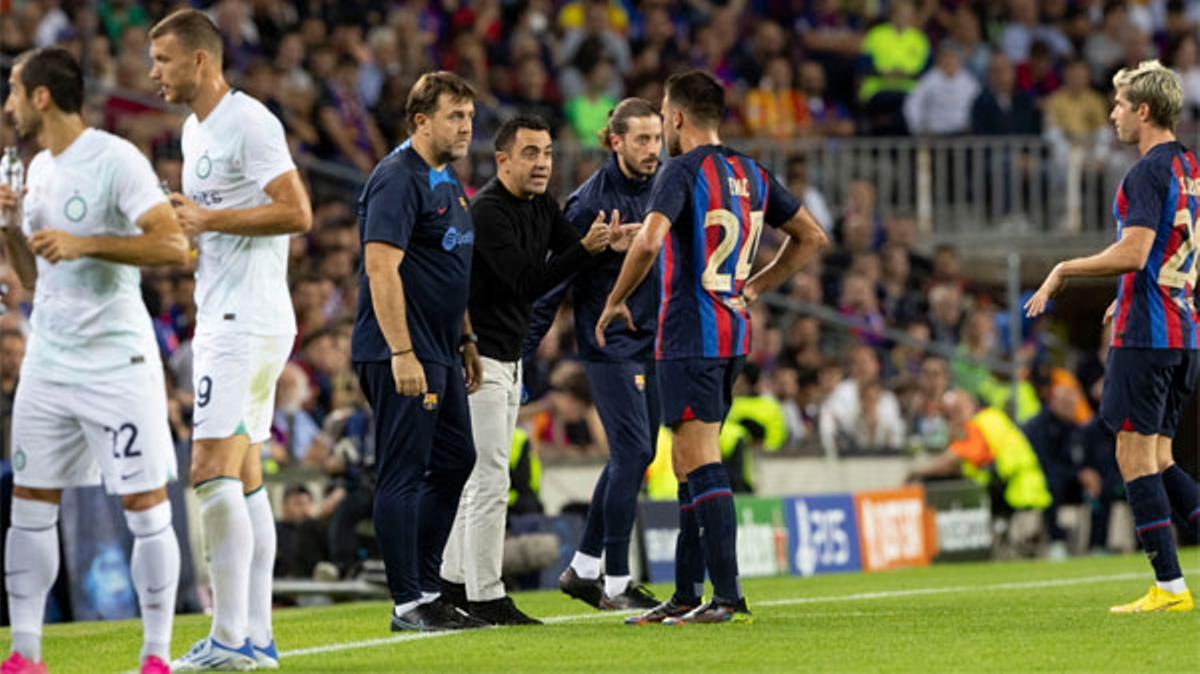 The Barcelona coach lamented mistakes as Barça's European hopes drifted away
Barcelona are not out of the Champions League after Robert Lewandowski's late goal earned a point in a 3-3 draw against Inter Milan but they are on the ropes.
Inter need just three points from their final two games, against Viktoria Plzen and Bayern Munich, to book their place in the last 16.
Xavi Hernandez lamented after the game that the competition has been cruel on Barça this season in their games against Bayern and Inter.
He said: "This Champions League is being cruel to us. We conceded a lot in the second half. The first half was excellent. The first goal is a clear mistake from the defensive line, the second as well... it's been cruel with us since Munich, in Milan and even tonight.
"But it is about winning, not conceding and defending well, not just attacking. We don't depend on ourselves now. The situation is really difficult.
"We have to keep going and think about the Clasico on Sunday, recover well for that. We have to think in LaLiga, because the Champions League has become really complicated."
Inter's three goals on Wednesday came from mistakes.
"Football is a game of errors and you always have to minimise the," he added. "We didn't defend well. The intensity was excellent in the first half, but we did not maintain it. You pay a high price for your mistakes in the Champions League. Errors in defence have cost us the game.
"We gave everything, we left it all on the pitch, but we have paid for mistakes. You cannot let teams off the hook so often. In Munich, it was a lack of cutting edge, in Milan other circumstances and today it was defensive errors."