Xavi defends Messi against the criticism from Maradona
The Al-Sadd midfielder spoke in an interview about the Barcelona star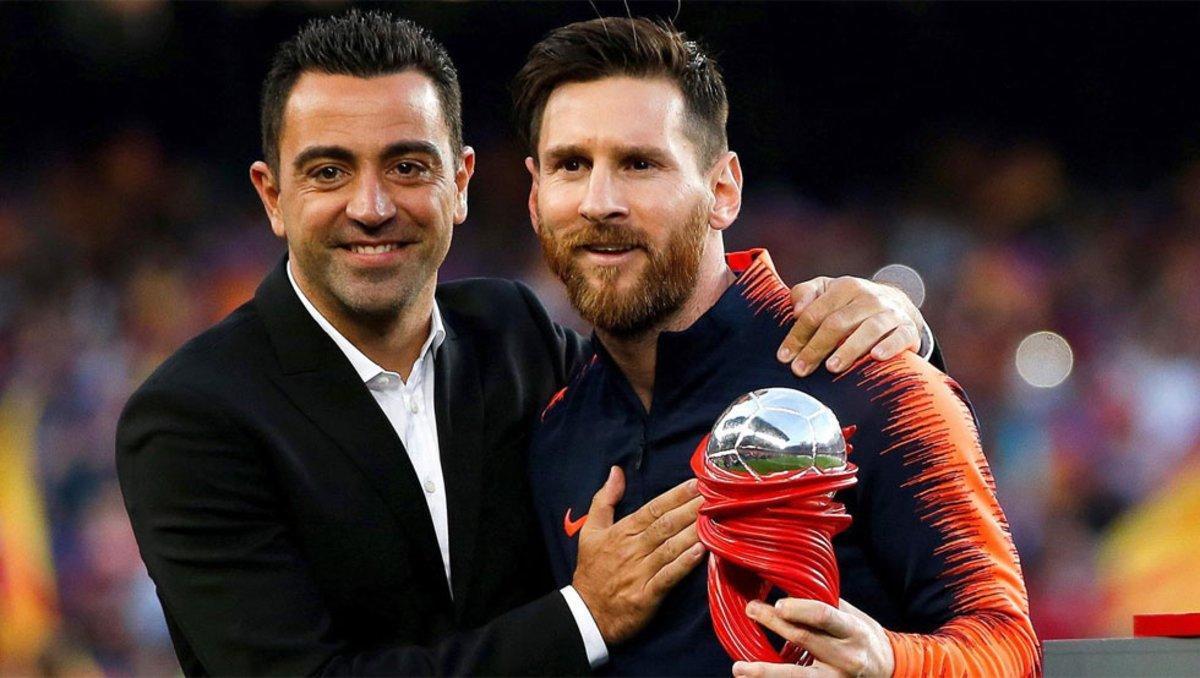 Xavi Hernández spoke to 'Super Deportivo de Villa Trinidad' about his friend and former Barcelona teammate Leo Messi. The Al-Sadd midfielder took the chance to respons to the recent criticism from Diego Armando Maradona.
"I disagree with Maradona. Messi is an incredible leader, maybe more silent in the dressing room, but an absolute leader. He always wants the ball, he always offers himself, he has character... he never hides," Xavi said.
In relation to the constant criticism in the game, he added: "I don't like it when ex-players are so critical of former teammates. I'm not just speaking about Maradona, but in general. Those players that become commentators and are really criticals of their colleagues, because they've been there, know the difficulty. I don't understand such strong criticism towards a player when you've also been [a player]."
On Messi's Argentina future, he said: "I think he will be back. He needs some time to reflect and rest, but I think he will want to return. He's a competitive beast and and he's going to want to try and win with Argentina."
As for his era as a Spain player, the central midfielder declared that "to be a world champion is like being in Disney, something wonderful that will stay in the memory forever."
As for Spain's World Cup this year and the sacking of Julen Lopetegui on the eve of the tournament, Xavi opined that "evidently it affected the players, without any doubt."