Why Barça need to sign a new goalkeeper this window
First choice 'keeper Ter Stegen will not be fit until November, while back up Neto is available for transfer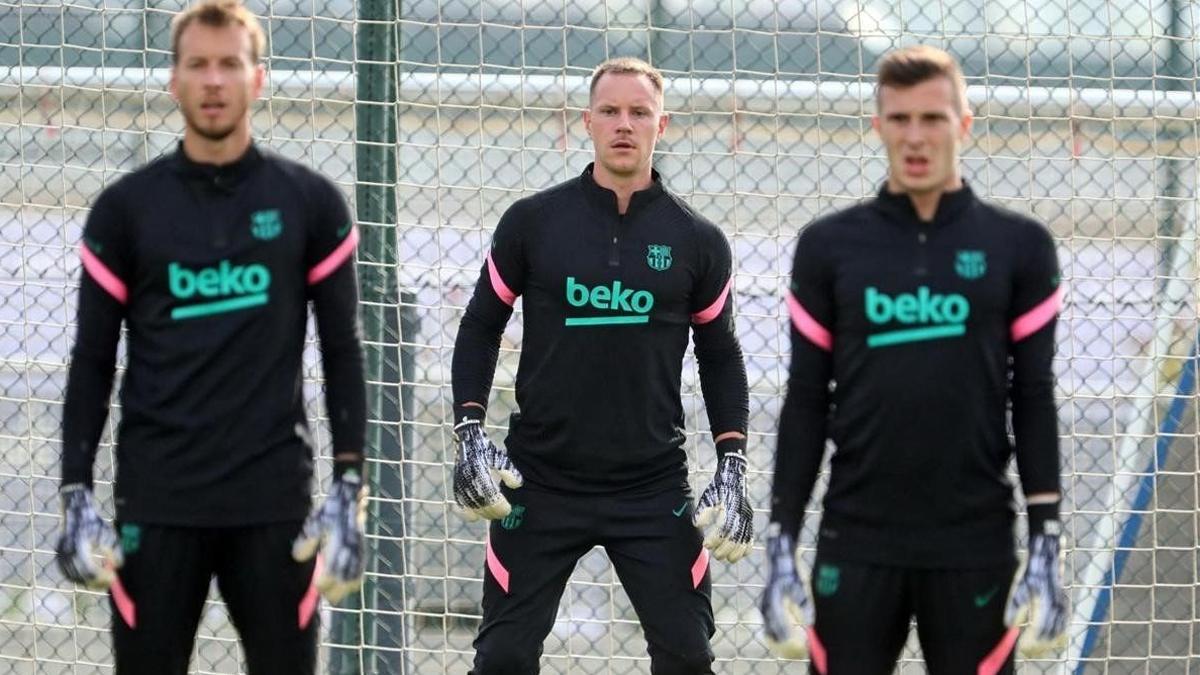 Barça are looking to sign a new goalkeeper during the current transfer window. Marc-André Ter Stegen will be injured until November and the club is also looking to move Neto on this summer. As such, Barça will need to bring in a reliable stopper who can deputise for the German international in LaLiga and the Champions League until he returns to fitness.
Ter Stegen is not expected to don the gloves until the latter stages of 2021, which means that Barça will need to sign a new goalkeeper for the start of the season. The German international had surgery on his right knee last season before undergoing a therapeutic procedure in Malmö on 20 May at the hands of Dr Håkan Alfredson, owing to pain in the patellar tendon.
Neto, as reported by Diario Sport, is looking to leave the club this window. He has not managed to force himself into the first team during his time at the club, and Barça feel that they could command a decent transfer fee for the 31-year-old goalkeeper. His departure would also allow the club to bring down their wage bill, which is one of their main objectives this summer.
Should Barça promote from within?
Barça's goalkeepers always play in a defined, recognisable manner. For this reason, goalkeepers in the youth teams always work on important aspects such as ball control and playing out from the back. Now reaching the end of their time in the club's academy, Barça has two young goalkeepers on its books with great futures ahead of them, but also a promising present.
Iñaki Peña and Arnau Tenas are two highly-rated young goalkeepers. They have both represented their country at youth level, and look to have a promising future ahead of them. Both were involved with the first team squad during the 2020-21 season, although neither managed to make their debut. Peña made the squad 37 times, whereas Tenas was on the bench on 31 occasions. The two goalkeepers, from Alicante and Vic respectively, shared the goalkeeper spot for Barça B last season, with Peña starting 13 times and Tenas starting 9 times.
Head coach Ronald Koeman, however, feels it is too early for either keeper to deputise for Ter Stegen until he returns from injury. For this reason, the club is currently scouring the market for a more experienced goalkeeper who could play back-up to the German international, given Neto's imminent departure.