Weigl: The 'heir' to Busquets that Barcelona were unable to tie down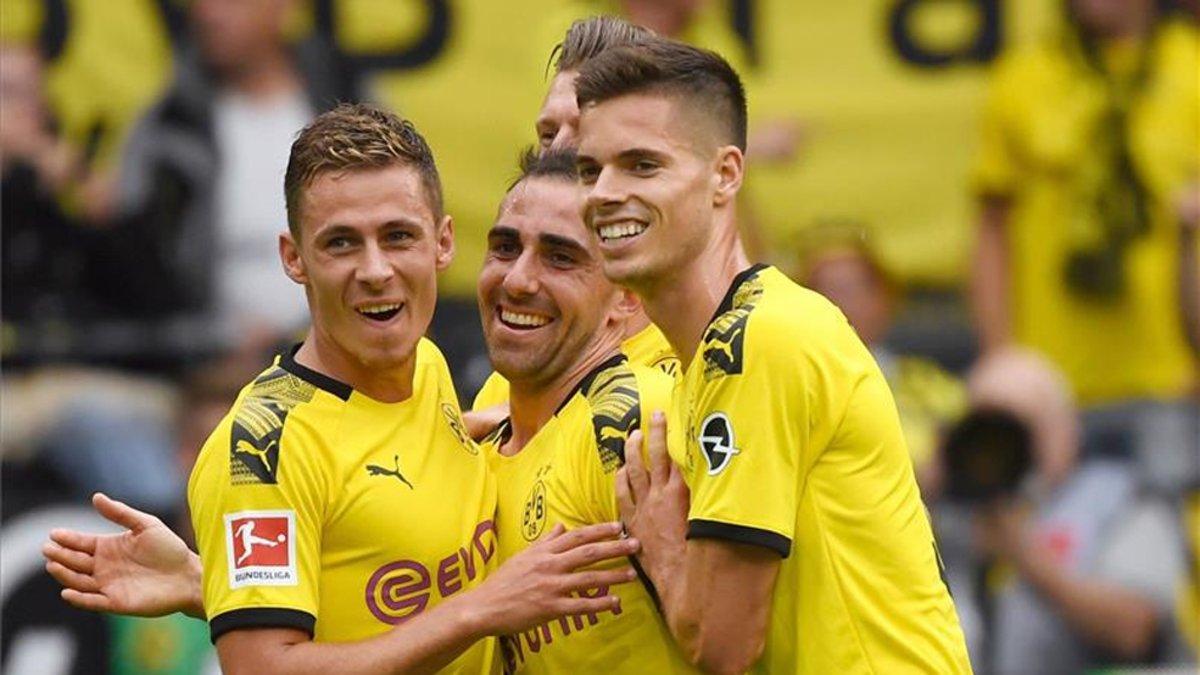 The Borussia Dortmund midfielder has been a Barça target in the past
'Barcelona and Real Madrid are battling for the New Sergio Busquets.' These were the headlines around three years ago. Barça thought they had found a defensive midfielder who could eventually replace Busquets, although there was also strong interest from Madrid. Both clubs knew that Borussia Dortmund were, traditionally, a selling club. We're talking about Julian Weigl, who will visit Camp Nou on Wednesday without having quite lived up to the expectations generated.
Slender (1.87m), good in the air and versatile -- he can even play at centre-back -- he had (and still has, he's only 24) everything to keep on growing: a club that backs youth, a coach that knew how to get the best out of him (Tuchel), a team playing a possession-based game... But the truth is he has not quite fulfilled his potential yet.
STALLED
During the January transfer window in the 2016-17 season, three teams (Manchester City, Barça and Madrid) were following him. Singed from Munich 1860 two years prior for two million euros, Dortmund were receiving offers almost 20 times that. Robert Fernandez, then Barça's sporting director, was tracking him, but the German club put the brakes on any deal because they felt he still had room to improve where he was and that his price would only go up.
A lot has happened since then and his price hasn't rocketed (25 million euros, per 'Transfermarkt'). He played 34 games in the 2017-18 season and only 25 the season after. He's not even a guaranteed started under Lucien Favre this season, although he has now played the last eight games, featuring in midfield and defence. But even that reveals that his progression as a defensive midfielder has stalled. Witsel and Delaney usually occupy that role, while Weigl usually fills the gaps which crop up in the middle. On Wednesday, he can measure himself against the man he was supposed to succeed.