Pep: "We had a lot of stars but without Messi we wouldn't have won as much"
Pep Guardiola hails Messi's leadership role and his incredible quality as a footballer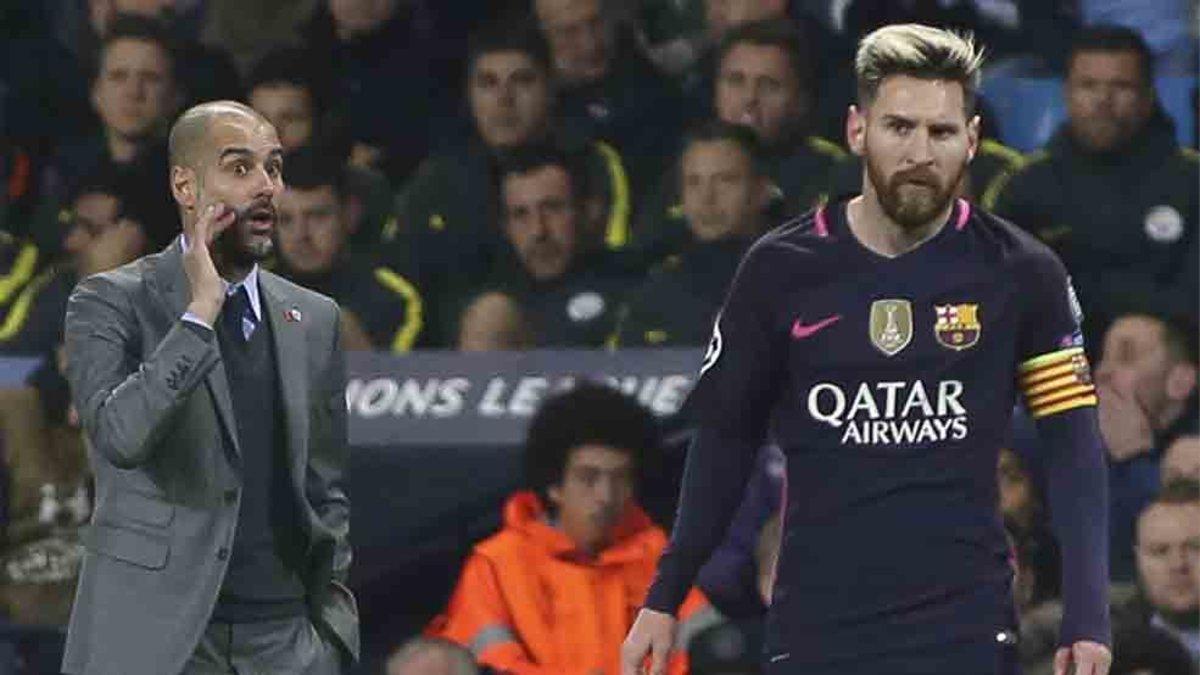 Manchester City coach Pep Guardiola has given a lengthy interview with 'Ara' where he spoke about Lionel Messi, his impact on FC Barcelona and the world of football in general.
Messi recently told Antoni Bassas that he "developed a lot" under Guardiola, it clearly meant a lot to Pep. "That the greatest of all time says that about you... I think it's due to Tito, myself and everyone else around in those moments. We can only say thank you. Tito always told me that Messi was like the student who went to class and got bored because he already knew everything. We were so fortunate to have him with us. We tried to involve him in the game as much as possible. I've said it more than once. There were a lot of generational stars in that team but without him, we wouldn't have achieved as much. He was much more than the cherry on the top of the cake."
Speaking of someone that Pep himself learnt from as a player, Van Gaal recently came out and claimed Messi, and Cristiano Ronaldo, weren't team players and that's why they didn't win the Champions League last season. Guardiola had a different opinion. "Barça were really close. Everybody said they'd score one goal at Anfield. The Champions League demands a lot from you. Van Gaal probably should talk about the defensive work, which is so important in Europe. One of the reasons they took Leo away from the wing and put him in the centre, aside from to attack, was for the defensive work. The full-backs in Europe get so high up the pitch. I don't want to see Leo suffering (to get back) and would rather see him express his talent in the final 20 metres. But at the Camp Nou against Liverpool, he ran like a beast. And over there, in the first half, he did that. But if Barça don't win the Champions League, it isn't because of Messi."
Guardiola also said Barça remain a team to be feared in Europe. "I look at the good things at Barça and I can assure you, I didn't want to face them in Europe. They were on the brink of winning a treble. If they had reached the final of the Champions League, I think they would have won it all. Who am I to say what other coaches should have done? It irritates me when other coaches judge me."
And finally on Barça, Pep said: "I think there's one area where Barça must learn and I say this with the greatest respect, not just because I'm a Barça fan: just because you're Barça doesn't mean you have to win the Champions League. It's like Argentina and those who say they must win the World Cup. I know they're very good but are others and they want to win the Champions League too."