Villarreal say they will not negotiate Foyth transfer to Barcelona
Vice president José Manuel Llaneza expects the defender to stay put this month
Juan Foyth started for Villarreal as they beat Atletico Madrid 2-0 on Sunday at the Metropolitano and it will be difficult to prise him away this summer.
Barcelona held talks with Foyth's agent last week but Villarreal's vice president, José Manuel Llaneza, was clear on the issue in an interview with DAZN before the game: they will not negotiate with Barça and will point to the right-back's €42 million release clause.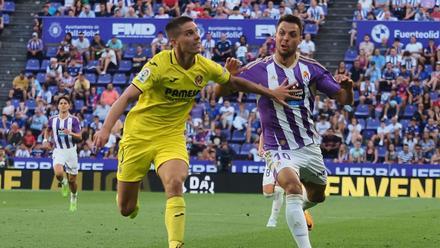 "Villarreal aren't prepared for that, [they will have] to pay the clause with LaLiga, we're not open to negotiating for any player, especially not Juan."
Llaneza denied any talks with Barça: "There has not been the need to do anything. It's similar to Lo Celso, he wants to play for Villarreal, he wants to be here.
"Naturally, if an offer comes from a big club, it has to be studied, but I have spoken with his agents and there's nothing that indicates that will happen."