Villalibre: Messi's aggression was clear, it's normal because of their impotence
The Athletic player was knocked down by Messi in Barca's Spanish Super Cup defeat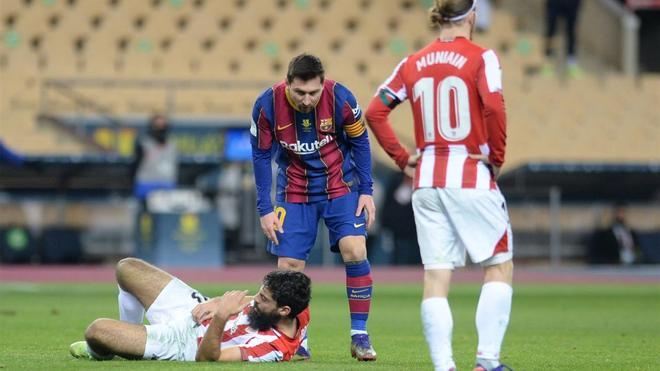 Barcelona's tough defeat by Athletic Bilbao in the Spanish Super Cup left the team without Leo Messi for the upcoming games because he was sent off towards the end.
Referee Gil Manzano looked at VAR and decided Messi had attacked Asier Villalibre.
"It seemed clear to me, I put my body in the way and he got angry, he hit me in the face and I think that it's a clear aggression," said Villalibre.
"In the end it's normal, that impotence, that minute. Losing, a player gets frustrated. No worries.
"We don't have to get into controversies, all teams make fouls, the key is not to surrender."
He scored the goal that took the game to extra-time at 2-2, with Inaki Williams netting the winner for Bilbao.
Messi's punishment will likely be two games.
LATEST EPISODE OF THE BEST FC BARCELONA PODCAST IN ENGLISH