Victor Font: We have to decide together if we sign Eric Garcia or not
The potential future president spoke of unity ahead of possible election delays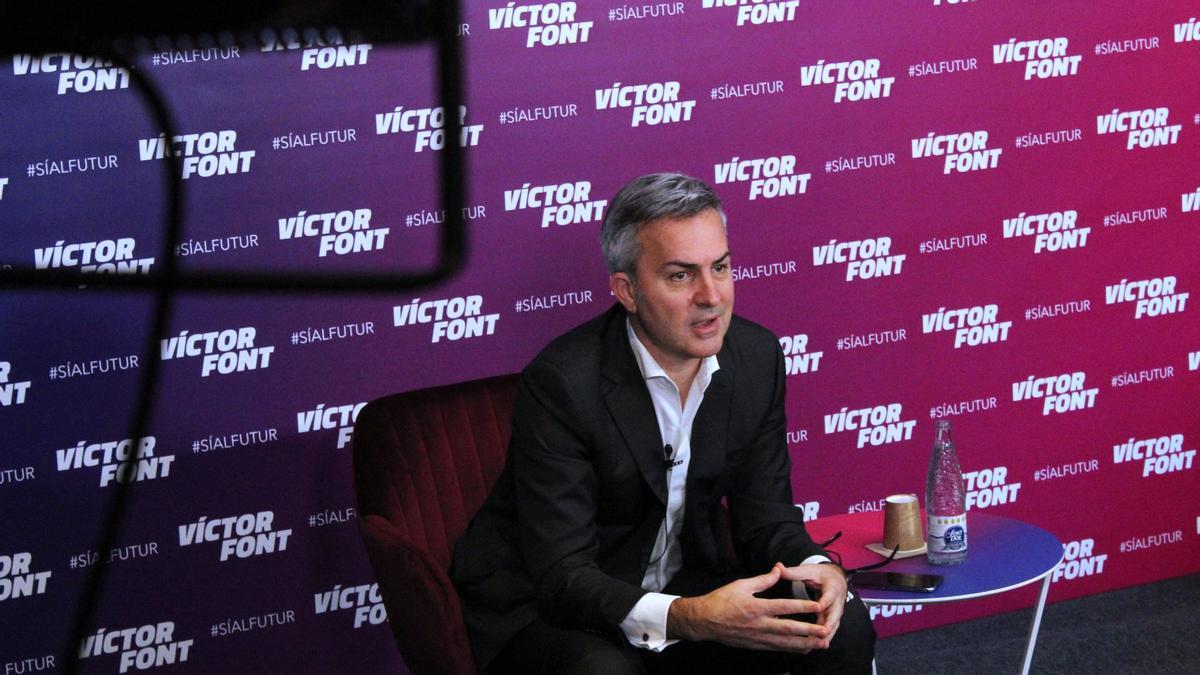 After the three election candidates were ratified, Victor Font, one of them, spoke about Eric Garcia, the Man City defender, among other topics.
Font does not think the elections should take place as planned because Barca have 40,000 club members over 60, who would be considered at risk because of the virus.
The Si Al Futur candidate said the priority is to have them as soon as possible. He wants to take over a club that is in a delicate moment.
"It also suits us that if this takes longer we'll have more time to show socios our project and convince them," said Font. "There are other more well known candidates, people need to get to know us more."
On Eric Garcia, the Man City defender who Barca are targeting, he added: "Seeing how the elections could be delayed, I think we have to work together, all of us, candidates and management committee, to take the two important decisions there are now, in the winter transfer window.
"They tell me that Eric Garcia wants to come and I think that relations with City are good and there could be an interesting economic deal.
"The coach has put a list of positions he wants to strengthen on the table and we have to try and sign there. The other big decision is to take this on against the club's liquidity problem, possibly by using a line of credit, to reach the best solution for the club."
LATEST EPISODE OF THE BEST FC BARCELONA PODCAST IN ENGLISH