Van Gaal: De Jong not as good as at Ajax because he is out of position
The Dutch coach believes Barça are mis-using the midfielder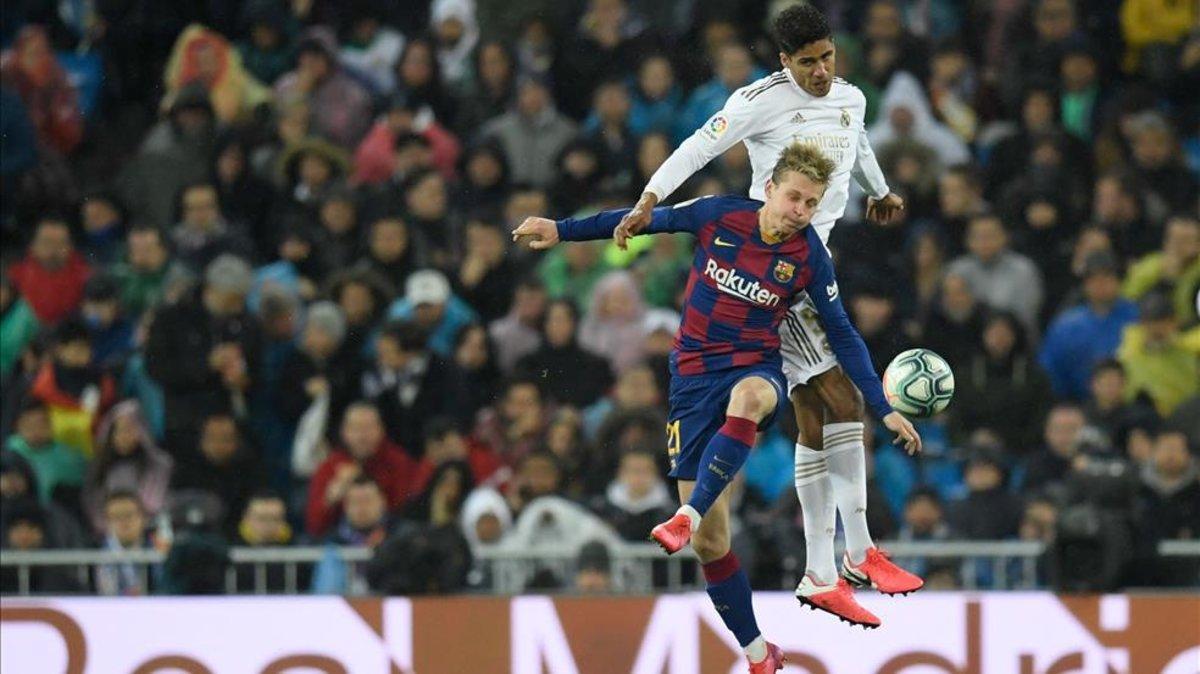 Louis Van Gaal gave his opinion on Frenkie de Jong's development at Barcelona in his role as a commentator for Ziggo Sport during the Clasico.
The Dutch coach feels the midfielder is "doing really well if we keep in mind he's 22 years old and has gone to a foreign country, to a different culture. In addition, they paid a big price for him, which adds pressure."
Barça paid Ajax around 80 million euros for the Dutch international last summer.
However, Van Gaal believes he plays so much "because of how much he cost, I am convinced of that," and added that "(Ernesto) Valverde would have liked to have him, but now there's another coach and the question is if he will keep playing given this coach did not buy him."
Van Gaal believes says there has been some exaggeration about De Jong's performances: "It's a media exaggeration because he didn't play that well this season because he's not playing in his position. At Ajax, everyone looked for him, he was the centre of the play, he isn't at Barça. That's the big difference."
He insisted that "it's not the Frenkie de Jong of Ajax, but we're comparing him with that Frenkioe de Jong and for now we should not do that."
Finally, he considers that "Barcelona should have signed De Ligt" because Barça are weak at the back and he would even "put De Jong there."